Attic Insulation and Attic Cleanup in El Cajon
Keeping your attic maintained is one of the best ways to uplift the overall quality of your home. When your attic is cleaned, and the insulation is correctly installed, then the air quality in your home will be healthy and the indoor temperature will stay regulated throughout the year.
If you are concerned about the cleanliness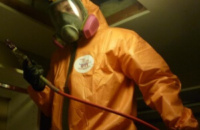 of your attic and its insulation, then you can depend on 911 Attic Services to provide property owners with a free inspection and estimate.
As a full-service restoration company, property owners can trust the attic cleaners to eradicate rodent infestations, clean mold, repair roof damage, and remove and install insulation.
We always work around your schedule and give two-hour windows for our arrival time. On top of being prompt, we call a half hour before we arrive, so you don't have to guess when technicians will come.
911 Attic Services provides attic cleaning and insulation services to all of San Diego County. So, if you live in El Cajon, give us a call today.
Blown-In Insulation Vs. Batt Insulation
It is crucial to the flow of energy throughout the entire home that the correct insulation is installed in your attic. There are many different options, but the most common are Blown-In and Batt insulation.
Batt insulation is in the form of long pieces of interwoven fibers that are usually rolled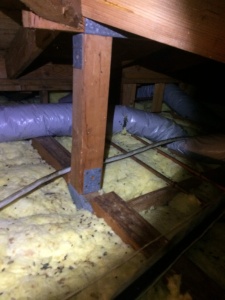 up into big barrels. Batt is installed by laying the rolls flat onto the surfaces of the attic.
Although the quality of Batt insulation is highly functional, its proportions can make it difficult to cover every area of a unique sized attic sufficiently. With that being said, Batt is best suited for standard-sized attics.
Blown-In insulation is capable of filling in every gap of any sized attic, no matter shape it may be. Small chunks of Blown-In insulation are packaged in bags and sprayed onto the surfaces of the attic with a particular machine.
Batt insulation is available in fiberglass or cotton, which is typically made from recycled jeans, while fiberglass or cellulose material fashioned from recycled newspapers compose Blown-In.
It is important to understand that the different types of attic insulation are all equally functional in and of themselves, but picking the one that is right for your attic will allow the insulation to work to its best ability. Call 911 Attic Services if you feel like your insulation needs to be removed and reinstalled and technicians will inspect your attic for free today!
Attic Cleanup Services In El Cajon
Part of maintaining your attic insulation is keeping the attic itself clean. This area of the home is prone to becoming filled with dust and debris since it is typically not cleaned on a regular basis.
Along with dust, the attic can become infested with mold and rodents; two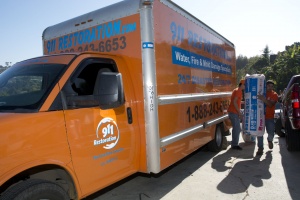 things can influence the air quality and health of everyone living inside the home.
Mold can begin to grow when moisture and heat become trapped in the attic. The spores can start developing into an infestation within 24 hours of living in these conditions, which is why prompt, attic cleaning services are so imperative.
It is common for rats and other rodents to make their way inside of attics in El Cajon. Roof rats, in particular, nest inside of attics and insulation, leaving their droppings, urine, dander, and carcasses in the attic, walls, and other areas of the home.
By removing these unsanitary components, you can feel confident in the fact that you and your family are living in a clean, healthy environment. So, call 911 Attic Services when you need the help of professional attic cleaners, and we will give you the Fresh Start you need.
Proudly servicing San Diego, Alpine, Bonita, Bonsall, Borrego Springs, Bostonia, Boulevard, Camp Pendleton, Campo, Carlsbad, Casa de Or-Mount Helix, Chula Vista, Coronado, Crest, Del Mar, Descanso, El Cajon, Encinitas, Escondido, Fairbanks Ranch, Fallbrook, Granite Hills, Harbison Canyon, Hidden Meadows, Imperial Beach, Jacumba, Jamul, Julian, La Mesa, La Presa, Lake San Marcos, Lakeside, Lemon Grove, Mount Laguna, National City, Oceanside,  Pine Valley, Poway, Rainbow, Rancho San Diego, Rancho Santa Fe, Romona, San Marcos, Santee, Solana Beach, Spring Valley, Tecate, Valley Center, Vista, Winter Gardens and surrounding cities.