Attic Insulation and Attic Cleanup in Imperial Beach
The importance of keeping your attic and crawlspace clean and insulated is essential to every household in Imperial Beach.
The technicians at 911 Attic Services are experts in attic cleaning and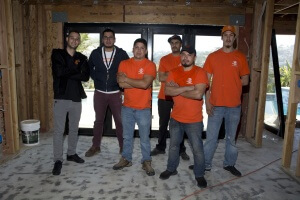 insulation installation. They will provide property owners with a free inspection to determine exactly what services are needed for their property to function at its full potential.
When the crawlspace or attic insulation is damaged, it is not able to perform its job of regulating the indoor temperature, which can result in high energy bills and uncomfortable living situations.
The attic and crawlspace are susceptible to becoming filled with dirt, debris, mold, and rodents, all factors that can contribute to damaged insulation. By remediating these issues, you can save your attic insulation and allow it to perform correctly.
We don't want you to have to live under these circumstances and will make every effort to provide you with prompt attic decontamination services. By working with your schedule and arriving within a two-hour window, technicians will quickly get you the attic cleaning services you need.
So, call 911 Attic Services when you need crawlspace or attic cleaning in Imperial Beach or anywhere in San Diego County, and technicians will turn that dirty space into a Fresh Start!
How Attic And Crawlspace Cleanup Can Benefit You
The attic and crawlspace are usually not maintained regularly and end up becoming covered with dirt, dust, and other debris that can damage the insulation and affect the efficiency of your property.
Rodents and other critters can squeeze their way into these areas and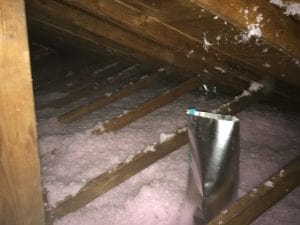 make their way into the insulation, rendering it useless.
When the insulation becomes damaged this severely, it is not able to regulate the indoor temperatures of the property, causing you to run your HVAC system frequently and at higher or lower temperatures than usual.
By being forced to crank the heating and cooling system more often, you will find yourself receiving much higher energy bills than you usually would.
Technicians will try to salvage your insulation during the attic cleaning process, but if it needs to be replaced, you can count on them to install the insulation that is most beneficial to your home.
Along with handling any insulation issues, repair techs will give your attic or crawlspace a deep clean to remove any dust and debris that may be affecting the indoor air quality, such as refuse left behind by rodents and mold.
A clean attic and crawlspace are beneficial to the entire household. It will save you money and give you peace of mind knowing that your property is a clean, safe environment for you and your family. Call 911 Attic Services to receive professional attic cleaning services from a team that also specializes in insulation and rodent control.
Preserving Your Attic Insulation During A Rodent Infestation
Maintaining your attic insulation in Imperial Beach is vital to regulating the indoor temperature of your home or business.
Insulation should be renewed every 20 years. However, some
circumstances can cause a homeowner to need it replaced much sooner.
When rodents infest insulation, they immediately create a health hazard. Rats commonly nest inside the insulation, leaving it chewed up beyond repair and filled with urine, droppings, and carcasses.
Not only will the insulation be contaminated by the rodents, but the moisture caused by the critters can lead to mold growth, which also poses health risks to those living inside the home.
The technicians at 911 Attic Services are qualified to address all these issues. They will thoroughly decontaminate the area and implement rodent proofing services to close up any potential entrances into the attic, as well as removing any mold.
Call 911 Attic Services as soon as you hear scratching in the attic and walls or notice droppings around your home. Their technicians will execute a strategy to replace insulation, eradicate any rodent issues, and clean up your attic to give you the Fresh Start you deserve!
Servicing San Diego County and the cities of Alpine, Bonita, Bonita Long Canyon, Bonsall, Cardiff, Carlsbad, Carmel Valley, Central Escondido, Chula Vista, Coronado, Del Mar, Descanso, Dulzura, El Cajon, Encinitas, Escondido, Fallbrook, Hidden Meadows, Imperial Beach, Jamul, La Jolla, La Mesa, Lakeside, Lemon Grove, National City, Oceanside, Poway, Rainbow, Ramona, Rancho San Diego, Rancho Santa Fe, San Diego, San Luis Rey, San Marcos, San Ysidro, Santee, Solana Beach, Spring Valley, Valley Center, Vista, and the surrounding areas.