Attic Cleanup
A dirty, cluttered attic can impact your entire household, but by implementing consistent attic cleaning and insulation practices, you can bring down your energy costs and improve the overall quality of your home.
911 Attic Services provides attic cleaning services to property owners all over San Diego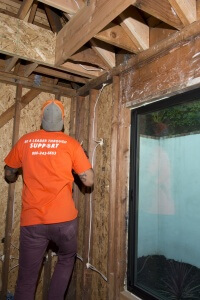 County. They offer a wide range of attic clean up efforts, including attic rodent proofing, attic decontamination, and insulation removal and installation.
The U.S. Department of Energy recommends that homeowners receive an attic inspection at least once a year, a suggestion that 911 Attic Services takes seriously. We make it easy for homeowners to get these yearly checkups by offering free visual inspections.
The San Diego attic cleaner experts will be able to tell right away if dust and dirt buildup are contaminating the air, if rats are present, or if you need new insulation installed. By making the proper adjustments, we can get your attic cleaned up and prevent health hazards, structural issues, and mold infestations from occurring.
Whether you live in Escondido, Chula Vista, or Oceanside, you can find attic cleaners who care and understand your needs at 911 Attic Services. We pride ourselves on our affordable attic cleaning costs, so give us a call today!
Rat Attic Cleaning Services
Learning that you have rats living in your attic can be an overwhelming realization. However, with 911 Attic Services only a phone call away you can be sure that you will receive the best attic decontamination services in San Diego County.
Not only do rats have the ability to cause property damage, but they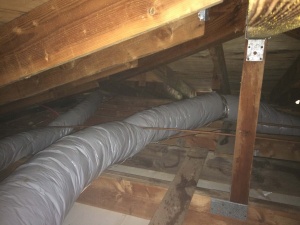 spread disease to both humans and pets inside the home.
The longer rodents live in your attic, the more damage they can do to the rest of your home. Rats can infest the walls, leave droppings throughout the household, and chew through insulation.
The attic cleanup specialists will remove rats' nests, droppings, and carcasses found inside your attic, as well as repair any damage caused by chewing and gnawing. If the rodents have infested your insulation, then we will also provide partial or full insulation installation services.
By hiring professional attic insulation cleaners, you will receive peace of mind knowing that your attic will be completely cleared of all signs that a rat infestation ever existed. We will make sure your home and your family are well taken care of, so call 911 Attic Services today!
Attic Cleaning and Insulation Installation
A significant part of maintaining a clean attic is making sure the insulation is intact. If your insulation is old, dirty, or damaged, then your home won't be able to regulate its temperature properly.
When you hire our technicians to clean your attic, they will inspect your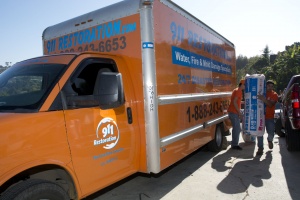 insulation to make sure it isn't riddled with dust, debris, or remnants of a rat infestation.
The attention to detail that the attic cleanup experts put into every job will decontaminate your attic and prevent rodents and insects from dwelling inside your home.
By making sure the insulation is clean and installed correctly, you will also find that your home's heating and cooling system will be able to function without using as much energy.
Attic cleanup is more than just dusting and vacuuming. It involves comprehensive cleaning services that together will improve the overall condition of your household. Call 911 Attic Services to work with highly trained technicians that will keep your San Diego home and business safe and clean.