Attic Decontamination
Rodents of all kinds love to find their way into your attic and make it their new home. This can happen so quickly that before you know it you may have an infestation of rats making a complete mess of the place.
911 Attic Services has the ability to get rid of the infestation, clean up the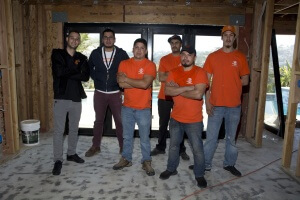 mess and decontaminate the space.
Our primary focus is to make sure that the area is thoroughly cleaned and that your family's health is not put at risk due to contamination from any of the droppings and other unpleasant substances that rodents can leave behind after they have been evicted.
You should understand that getting rid of the rodent population in your attic is just the first step of the decontamination process. A comprehensive cleanup effort is needed to get your attic cleaning enough to dispel any health risks and prevent the critters from coming back.
The decontamination effort of 911 Attic Services is essential to keeping your home a safe, clean place for you and your family to thrive in. So, call us as soon as you discover that rodents may be contaminating your home and we will work hard to give you a fresh start.
Understanding The Health Risks Of A Rodent Cleanup
Cleaning rat droppings can be very messy and unsafe to do yourself without the proper equipment, masks, and training. Even if you are as careful as you know to be, you can still wind up being exposed to harmful bacteria that can easily make you sick.
Rats are known for being carriers of disease, which is why it is so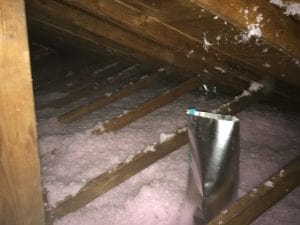 important to hire experts to remove every traces of feces, urine, blood, hair, and oils that may be found in your home from an infestation. These contaminants need to be removed with the utmost care because of their potential to cause dangerous diseases such as hantavirus.
911 Attic Services always starts the decontamination process with a free visual inspection. This allows us to evaluate the mess and determine the best cleanup method for the space.
The technology we use in our decontamination process will keep your attic clean and free from any harmful bacteria, as well as eliminating any lingering odors that the rodents may have left behind.
We will check every corner of the attic, including the insulation, for signs of contamination and will remove all of the rodent feces and urine with high powered vacuums. The contaminated substances are then taken out of the home inside of double-thickness, industrial-strength trash bags to ensure that they do not come into contact with anything.
You can trust that 911 Attic Services are experts at decontaminating your home after a rodent infestation has been discovered. So, play it safe and call attic rodent proofing to clean up the mess in your attic today.
Our Decontamination Services Will Keep A Healthy Home 
It is our priority to ensure that we keep the contaminants strictly contained within the attic or crawlspace that we are working in. The best way to do this is by setting up a pathway to your attic using containment barriers to reduce the chances of spreading around any harmful bacteria and debris.
911 Attic Services won't take any chances with your health, or ours, which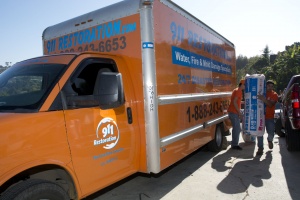 is why it is such a priority for us to abide by safety protocols at all times. This means that the experts working in your attic will wear the appropriate protective gear and use equipment that allows us to safely remove harmful substances.
Our extensive training and experience are what sets us apart from the competition. You never have to worry that we will leave a mess in the rest of your home or stomp around without regard for your personal safety. We will treat the space as if it were our own.
After the cleanup has been completed, we routinely spray your entire attic space with Benefect, a 100% organic solution that contains antibacterial and antiviral agents that eliminates any potential health risks associated with the rodent infestation. We consider this the finishing touch of our cleanup, allowing us to give your attic a clean bill of health.
We are the company you can trust to turn your rodent infested attic back into a clean, safe environment that you can access with confidence. Contact 911 Attic Services in San Diego to learn more about our professional decontamination services today!