Attic Insulation and Attic Cleanup in Chula Vista
As beautiful as it is living in Chula Vista, it can be easy to forget about the situation going on in your attic, which isn't always as pretty as the rest of your property. 911 Attic Services makes it possible to receive a free attic inspection from professionals who understand exactly what issues can be damaging your attic and your home.
Dirt, mold, and remnants from a rodent infestation can severely affect the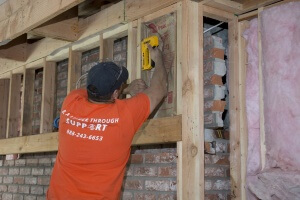 air quality of your entire property, but by hiring the attic cleaners, you can be sure that your attic will be sufficiently decontaminated.
911 Attic Services is a full-service restoration company that has earned their IICRC certification.
We only work with licensed technicians, so you can feel confident in our ability to assist you, whether you need your insulation reinstalled or your attic thoroughly cleaned.
The attic cleaners work around your schedule and schedule appointments in two-hour windows, so you know precisely when the technicians will be arriving at your property.
Once the attic cleaning crew arrives, they will check everything, from the attic insulation to the structure of the roof, making sure nothing gets missed. So, call 911 Attic Services when your Chula Vista home is in need of attic cleanup services today.
Why Receive Roof Insulation Services?
Insulating your roof is the best way to retain the energy in your property because it helps regulate the inside temperature by stopping heat from getting trapped in the attic.
When heat tries to escape through the roof, it creates condensation that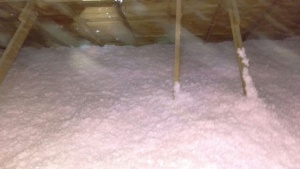 can then leak inside the home. Roof insulation keeps the heat and moisture from building up inside the property and causing mold to grow inside the attic, ceiling, and walls.
911 Attic Services understands the advantages of insulating your roof and attic and they will present you with all the insulation options for your property.
Between Blown-In and Batt insulation and fiberglass and cellulose materials, you can decide which attic insulation is the best fit for your home. Blown-In is great for uniquely shaped attics since it can be blown into any space, while Batt comes in pre-sized sheets that can be rolled into standard-sized attics.
If you have any questions about whether or not your attic needs its insulation reinstalled, call 911 Attic Services in Chula Vista today!
Attic Cleanup Throughout Chula Vista And San Diego County
A part of the insulation process is making sure the attic is as clean as possible. If there are dirt and remnants of a mold infestation present, then all of that debris needs to be removed before the attic can be adequately insulated.
Along with conducting a standard attic cleaning service by vacuuming out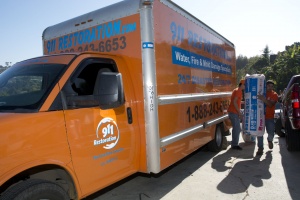 dust, the attic cleaners will also check for signs of rats and other rodents dwelling in the space.
If the technicians determine that rodents are living in the attic, they will eradicate all traces of the infestation and rodent proof the attic by sealing off any holes and crevices that the animals might be getting through.
911 Attic Services implements attic decontamination procedures that deal with everything, from rodent removal, mold cleanup, insulation replacement, and in-depth cleaning services.
So, call the technicians in Chula Vista when you need the help of an attic cleaning and insulation company that knows how to give you a Fresh Start!
Proudly servicing San Diego, Alpine, Bonita, Bonsall, Borrego Springs, Bostonia, Boulevard, Camp Pendleton, Campo, Carlsbad, Casa de Or-Mount Helix, Chula Vista, Coronado, Crest, Del Mar, Descanso, El Cajon, Encinitas, Escondido, Fairbanks Ranch, Fallbrook, Granite Hills, Harbison Canyon, Hidden Meadows, Imperial Beach, Jacumba, Jamul, Julian, La Mesa, La Presa, Lake San Marcos, Lakeside, Lemon Grove, Mount Laguna, National City, Oceanside,  Pine Valley, Poway, Rainbow, Rancho San Diego, Rancho Santa Fe, Romona, San Marcos, Santee, Solana Beach, Spring Valley, Tecate, Valley Center, Vista, Winter Gardens and surrounding cities.