San Diego Restoration Services
Walking into your laundry room and feeling water under your feet can only mean one thing- a flood. A ruptured hose or a pipe burst can flood your home in a manner of minutes, meaning that you need to act fast to stop the water invasion.
The first thing you should do in an emergency flooding situation is shut off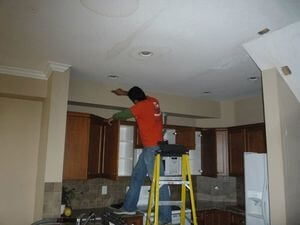 the main water valve. This will immediately cut off the water supply to your property and limit the potential water damage.
After the flow of water has been stopped, you should call 911 Attic Services to come a provide you with a free visual inspection to begin the water extraction effort. It doesn't matter if you need an emergency flood cleanup in the middle of the night, we are available 24/7/365 to implement schematic water damage repairs.
Not only that, but we stay true to the concept of acting fast when it comes to water restoration by arriving at your commercial or residential property within 45 minutes of receiving your call.
Getting you the water remediation services you need is something our water damage restoration San Diego experts take very seriously. So, call san diego restoration company the moment a flood has affected your home or business and we will work hard and fast to repair the issue for you.
Local, Inexpensive Mold Removal
Mold spores can sprout within 24 hours of being exposed to water, which is why it is important to cleanup any instances of flooding or leakage the moment either is discovered.
If you have any unmitigated water damage on your property then your chances of a mold infestation growing is very high. 911 Attic Services understands that water damage and mold go hand in hand, so we offer comprehensive cleanup services that take care of both. Some of the services we offer include:
Free inspections and estimates

Flooding cleanup

Leak restoration

Water damage repair

Mold removal

Mold spore testing

Drying services
Getting your property cleared of all traces of mold is important for many reasons. Not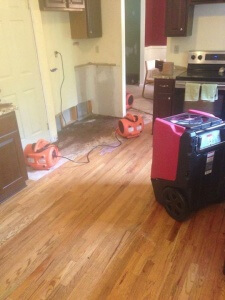 only can mold eat away at the wooden structure of your property, but it can impose some health risks for anyone who breathes the air in the building.
Inhaling mold spores can cause a multitude of health conditions, depending on the type of mold, which is why getting it all out of the property quickly is the safest bet. Prolonged periods of breathing in mold can cause allergic reactions, skin irritations, respiratory issues and even create complications with your vital organs.
We want you to feel safe and secure in your property, and we will go to great lengths to make that possible. We will check in all those hard to reach places, like your attic, crawl space, and air ducts for signs of an infestations. If it turns out your walls are infested, then we will dispose of the moldy drywall.
Anything that needs to be done to eliminate mold in your property you can count on us to do. Call us today so we can promptly begin to remove any hazardous mold in your house.
Expert Water And Fire Damage Restoration Services
Fire damage is another issue that requires professional remediation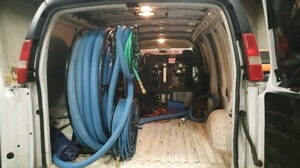 services. Flames leave behind smoke stains, foul odors, ash, tar and structural damage that you just can't clean up on your own.
You might also be surprised by the amount of water damage that is created inside a property once the fire department has left. It causes a whole other set of damages that needs immediate remediation by a professional restoration company.
Attempting a fire damage cleanup on your own can actually make the situation worse. Some cleaning products exacerbate smoke stains and won't even touch ash and tar slicks.
911 Attic Services will use the proper, eco-friendly cleaning agents to remove the smoke stains and odor thoroughly, leaving your property looking and smelling fresh. We also have the skills and equipment needed to mitigate any water damage that was created by the fire hoses.
So, call our water damage restoration San Diego experts when you need assistance with fire, water or mold in your home or business and we will make sure you get the fresh start you deserve.