Attic Insulation and Attic Cleanup in Escondido
A proper attic cleaning job requires a multi-faceted approach to mitigate all the issues that may be contaminating your property and prevent future problems from occurring.
For 911 Attic Services, a comprehensive attic cleanup includes clearing away dirt and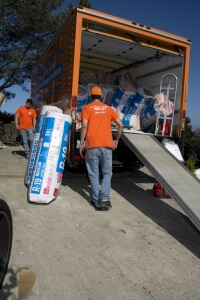 debris, repairing damaged insulation, rodent proofing, mold removal, and fixing any roof damage.
If you are unsure whether or not you need your attic or crawlspace cleaned and insulated, technicians will provide property owners with a free inspection and estimate.
Since we are an IICRC certified restoration company, customers can confidently hire our technicians knowing they will successfully administer crawlspace and attic decontamination services while also preventing future issues from arising.
The repair techs never want to keep their customers waiting, which is why they will work with your schedule and arrive within the set two-hour window. They will also call a half hour before they show up, so you are prepared for their arrival.
Along with Escondido, 911 Attic Services can provide attic and crawlspaces cleaning services to customers throughout San Diego County. So, call our technicians when you need decontamination services, and they will give your property a Fresh Start!
Quick And Thorough Attic And Crawlspace Cleanup
The attic and crawlspace are the areas of the property that are most susceptible to becoming impacted by dirt, rodents, mold, and mildew, all things that can affect the rest of the property.
When the insulation in these rooms become damaged, it is not able to perform its function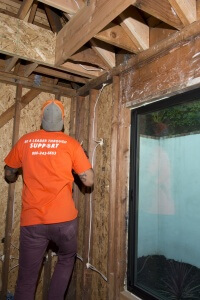 of insulating the home and regulating the indoor temperature. Hot and cold air will escape through the roof and floor, causing you to use more energy.
The crawlspace and attic insulation can become damaged for several reasons, but rodents are one of the main reasons you may need attic cleanup services and insulation replaced.
Rats and other critters like to nest in the insulation, which results in the material becoming filled with urine, droppings, dander, and carcasses. It is necessary to remove contaminated insulation and replace it when new, functioning blown-in or batt.
We provide full-service, crawlspace, and attic cleaning procedures that include a full decontamination effort, along with rodent proofing and insulation installation.
Customers can trust that their home will be left clean and healthy once we are done with it, so call 911 Attic Services today!
Full-Service Attic Cleaning In Escondido
Customers can rely on the technicians at 911 Attic Services to address every aspect of an attic and crawlspace cleaning job, from insulation installation to rodent proofing.
Being able to trust your attic cleaners is vital to the decontamination of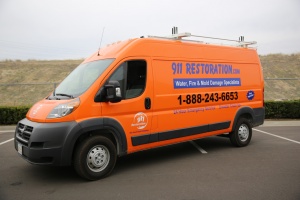 your property, but even more so, it is essential to giving you peace of mind knowing that your home will soon be a healthy environment again.
It is the top priority of 911 Attic Services to make every customer feel taken care of throughout the entire attic cleanup process.
Technicians will ease your concerns by keeping a clear line of communication open to answer all of your questions about anything, such as the attic cleaning cost or the cost to insulate an attic.
To receive attic cleanup in Escondido from a team that cares and understands your needs, call 911 Attic Services today!
Servicing San Diego County and the cities of Alpine, Bonita, Bonita Long Canyon, Bonsall, Cardiff, Carlsbad, Carmel Valley, Central Escondido, Chula Vista, Coronado, Del Mar, Descanso, Dulzura, El Cajon, Encinitas, Escondido, Fallbrook, Hidden Meadows, Imperial Beach, Jamul, La Jolla, La Mesa, Lakeside, Lemon Grove, National City, Oceanside, Poway, Rainbow, Ramona, Rancho San Diego, Rancho Santa Fe, San Diego, San Luis Rey, San Marcos, San Ysidro, Santee, Solana Beach, Spring Valley, Valley Center, Vista, and the surrounding areas.