Crawlspace Cleanup & Insulation
You may not give much thought to your crawlspace on a daily basis, but when issues are brewing underneath your house, it can affect your entire household.
911 Attic Services provides crawlspace cleaning and insulation services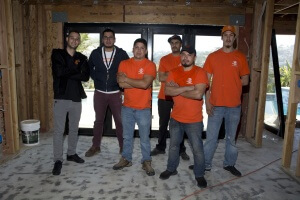 throughout San Diego County to maintain the healthy environment in your home and keep it functioning correctly.
Moisture can accumulate in your crawlspace via condensation, rain, and flooding, which can lead to water damage and mold infestations. Since 911 Attic Services is a full-service restoration company, their technicians can remediate all of these issues.
You can also count on the specialists to inspect the insulation in your crawlspace and determine if it needs to be removed and replaced. If your subfloor is currently bare, then we can install brand new crawlspace insulation.
Wet and moldy crawlspaces can be the cause behind many issues, but with through professional crawlspace cleaning services, you can ensure that none of them will impact your home or your family. 911 Attic Services is ready to help property owners all over San Diego County, including Escondido, Chula Vista, and Oceanside. Give 911 restoration san diego a call today for a free visual inspection.
Professional Crawlspace Cleaning Services
Crawlspaces are typically built in place of basements. They lift your property off the ground and keep unwanted pests and floodwater from getting inside. However, since the space is quite small, moisture, mold, and heat can still collect underneath and create issues that affect the rest of the property.
By hiring 911 Attic Services to cleanup your crawlspace, you can avoid the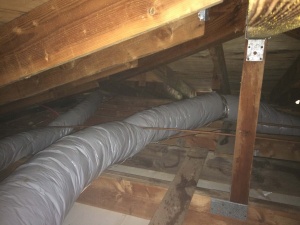 dark, wet subfloor of your home and let us do all the dirty work for you.
Mold infestations under a home can cause damage to the foundation and structure, but we can stop the mold from eating through your subfloor and spreading to other parts of your home.
When your crawlspace is clean and dry, you may experience lower energy bills. If it becomes filled with dirt, debris, and mold, heat may escape the property, but by maintaining its cleanliness your home's heating and cooling system can work more efficiently.
We also will implement rodent control attic if we find signs that rats or other animals may be living in your crawlspace. The problem with having pests is that they can cause severe damage to electrical wiring and ductwork. Plus, the droppings that rats leave behind can create the risk of diseases and lower air quality in the property.
By receiving regular inspections and crawlspace cleanup services, your property will be protected from all of these issues. 911 Attic Services will take every step necessary to ensure your crawlspace is sufficiently cleaned, so call us today!
What You Should Know About Crawlspace Insulation
Crawlspace insulation plays a large part in maintaining your home's overall air sealing system, keeping your home energy efficient.
Without insulation, cold and hot air escape through the floor, which can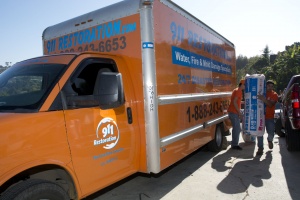 lead to higher energy bills. 911 Attic Services will reduce these costs and preserve the air quality in your home by installing new insulation in your crawlspace.
Whether your crawlspace is ventilated or not, the crawlspace experts will implement the insulation that is right for your subfloor, enclosing the space in a thermal envelope.
On top of insulating your crawlspace, we will thoroughly clean up the area, remove old, damaged insulation, and tackle any mold and moisture issues you may be experiencing.
Call 911 Attic Services when you need the help of technicians who care and understand your needs as a property owner and they will turn your crawlspace insulation in San Diego troubles into a Fresh Start!
Proudly servicing Alpine, Bonita, Bonsall, Borrego Springs, Bostonia, Boulevard, Camp Pendleton, Campo, Carlsbad, Casa de Or-Mount Helix, Chula Vista, Coronado, Crest, Del Mar, Descanso, El Cajon, Encinitas, Escondido, Fairbanks Ranch, Fallbrook, Granite Hills, Harbison Canyon, Hidden Meadows, Imperial Beach, Jacumba, Jamul, Julian, La Mesa, La Presa, Lake San Marcos, Lakeside, Lemon Grove, Mount Laguna, National City, Oceanside,  Pine Valley, Poway, Rainbow, Rancho San Diego, Rancho Santa Fe, Romona, San Marcos, Santee, Solana Beach, Spring Valley, Tecate, Valley Center, Vista, Winter Gardens and surrounding cities.