Attic Insulation and Attic Cleanup in Vista
Keeping your attic clean is a crucial part of maintaining your household, especially if you live in San Diego County where roof rats are commonly found in attics. 911 Attic Services is a full-service restoration company that specializes in attic and crawlspace cleaning, insulation installation, and rodent proofing in Vista.
Along with providing attic and crawlspace cleaning services, the repair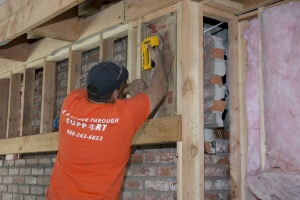 techs will also handle mold and roof damage. They will do whatever it takes to ensure that your home is safe for you and your family.
If you are unsure of the state of your attic, technicians will provide property owners with a free attic inspection and estimate, allowing us to determine which attic decontamination service your home requires.
Their technicians work around your schedule and guarantee to arrive within a two-hour window. The attic cleaners will call a half hour before arriving, so you won't have to wait around for their arrival.
Our entire operation is IICRC Certified, so you can trust that the most qualified attic cleaning crew is on the job. We service all of San Diego County, including Vista, so call us when you want your attic thoroughly cleaned and insulated today!
Thorough Attic Cleaning Services You Can Trust
When you hire attic cleaners, it is important that you are confident that the technicians are conducting a thorough job, especially if there is the suspicion of rats or rodents living in your attic.
The technicians at 911 Attic Services guarantee exceptional attic cleaning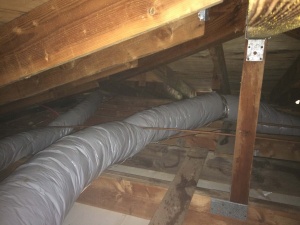 and insulation services in Vista, so you can trust that your home will be left in optimal condition when the job is complete.
When remnants of a rodent infestation are discovered, the repair techs will remove dander, droppings, urine, nests, and carcasses and sanitize the area. Rats also tend to gnaw through insulation and nest within the material, rendering the insulation useless.
If your insulation is found to be damaged by rats, the experts will remove and replace it, ensuring that the insulation is installed correctly to use the energy your home requires efficiently.
The attic cleanup repair techs will also check for signs of a mold infestation, which is common when there is moisture from condensation, rain leaks, or rodent urine. By removing these hazardous elements from the attic, the overall air quality of your household will be dramatically improved.
Call 911 Attic Services of San Diego to get the peace of mind you deserve knowing that your attic is a clean, safe space again.
Keep Your Crawlspace Clean And Insulated All Year Round
As important as your attic is, the crawlspace pays an equally crucial role in upholding the quality of the rest of your home. A crawlspace is a ventilated space underneath the home that plays a crucial role in circulating air beneath the house and keeping the structure off the ground, which can prevent rodents and water from getting inside the property.
Despite these benefits, crawlspaces can cause homes to encounter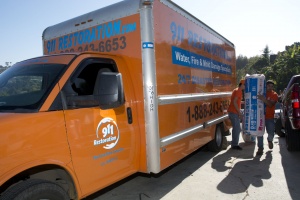 moisture-related issues, such as mold, mildew, wood rot, rodents, insects, increased heating and cooling bills, and poor air quality.
The technicians at 911 Attic Services are trained to combat these issues by implementing professional cleaning and insulation services in Spring Valley. The goal is to create a thermal envelope around the space.
Correct insulation is key to preserving the indoor air quality and regulating the energy usage in your home by preventing hot and cold air from getting lost through the floor.
If your crawlspace has damaged insulation or is not insulated at all, the experts will install either blown-in or batt insulation. Both types of insulation work efficiently, but some types are more suited for specific attic shapes.
By hiring our crawlspace cleanup crew, you can be sure that your home will stay clean and insulated all year round. Call 911 Attic Services today, and we will give you the Fresh Start you deserve.
Proudly servicing San Diego, Alpine, Bonita, Bonsall, Borrego Springs, Bostonia, Boulevard, Camp Pendleton, Campo, Carlsbad, Casa de Or-Mount Helix, Chula Vista, Coronado, Crest, Del Mar, Descanso, El Cajon, Encinitas, Escondido, Fairbanks Ranch, Fallbrook, Granite Hills, Harbison Canyon, Hidden Meadows, Imperial Beach, Jacumba, Jamul, Julian, La Mesa, La Presa, Lake San Marcos, Lakeside, Lemon Grove, Mount Laguna, National City, Oceanside,  Pine Valley, Poway, Rainbow, Rancho San Diego, Rancho Santa Fe, Romona, San Marcos, Santee, Solana Beach, Spring Valley, Tecate, Valley Center, Vista, Winter Gardens and surrounding cities.