Attic Cleanup and Attic Insulation in Santee
911 Attic Services believes that a proper attic cleaning service includes more than just removing dust and debris. Technicians will replace damaged insulation and implement rodent control to ensure that your attic is decontaminated.
Before performing the attic cleanup, agents will provide property owners with a free attic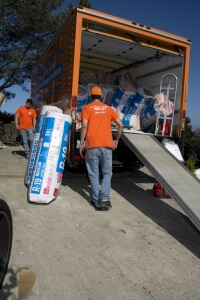 inspection so they can check for signs of rodents, mold, and roof damage.
Since 911 Attic Services is a full restoration company, customers can trust that their technicians are trained to administer any cleanup service needed for both the attic and crawlspace.
Technicians respect your time, and they will never make you wait for attic cleanup services. They will work with your schedule and arrive within the predetermined, two-hour window, calling a half hour before they come.
911 Attic Services is a dependable company that has earned its place in the restoration industry. We are backed by the Institute of Inspection, Cleaning, and Restoration, as well as having our general contractor's license.
It is the goal of the entire organization to keep customers feeling comfortable while they work with our team and confident in our ability to implement an attic cleanup strategy that will keep your home healthy and happy.
So, call 911 Attic Services when you need rodent proofing, insulation maintenance, and attic cleaning in Santee and technicians will tackle the situation to give you the Fresh Start you deserve!
Understanding Blown-In, Batt, Cellulose, And Fiberglass Attic Insulation
There are different types of attic insulation, with blown-in and batt being the most common. Both are on par when it comes to insulating properties, but one will work better for you depending on your type of attic.
Batt insulation comes in long sheets that are rolled into the spaces of the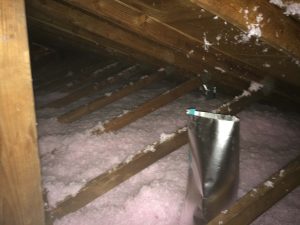 attic between the joists. These sheets are precut into standard sizes that, although fit most attics, can leave gaps that will affect the insulation level.
Blown-in insulation is packaged loosely in large bundles and is blown onto the surfaces of the attic using a powerful machine. Since it is manually installed, blown-in insulation can evenly coat any sized attic, covering every corner.
Both of these types of attic insulation come in the widely known fiberglass or lesser known cellulose. They are both comparable in price, but fiberglass tends to be used more often. However, some people are initially drawn to cellulose because it is made with recycled paper materials.
Fiberglass and cellulose are both sufficient insulators, but when it comes to reducing air flow, blown-in cellulose acts as a better barrier against cold, which isn't typically an issue for people in San Diego County.
However, cellulose is known to have higher sealing qualities than fiberglass, which might make a difference in the amount of energy your home consumes. If you use your HVAC system often, then cellulose might make more sense for your needs.
Deciding between blown-in, batt, fiberglass, and cellulose depend on what is important to you and the shape of your attic. Call 911 Attic Services when you need attic insulation in Santee and technicians will work with you to determine which type and material will make your home the most energy efficient.
Professional Attic Cleaning And Rodent Proofing Services
Homes in San Diego County are frequently visited by roof rats, rodents that are smaller than regular rats and known for easily climbing powerlines, trees, and narrow ledges.
Their climbing abilities is what makes them a rodent commonly found in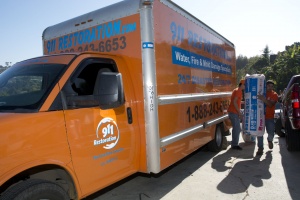 mattics. They leave clear signs, such as urine stains and droppings, which can be a potential health hazard to anyone who comes into contact with the excretion.
Roof rats also gnaw through insulation and wood, leaving chew marks all over the attic's surfaces and joists. They will make nests in the insulation and destroy it with their excrement, dander, and carcasses.
When the attic cleaning crew arrives on the scene, they will clean up any sign of an existing infestation and implement rodent proofing services to keep rodents from coming back inside. Technicians know where to look for any potential entrances into the attic and promptly seal them shut.
Call 911 Attic Services to receive all-around attic decontamination and rodent control services. The attic cleaners will give you peace of mind knowing that your home is a safe and healthy environment for you and your loved ones.
Servicing San Diego County and the cities of Alpine, Bonita, Bonita Long Canyon, Bonsall, Cardiff, Carlsbad, Carmel Valley, Central Escondido, Chula Vista, Coronado, Del Mar, Descanso, Dulzura, El Cajon, Encinitas, Escondido, Fallbrook, Hidden Meadows, Imperial Beach, Jamul, La Jolla, La Mesa, Lakeside, Lemon Grove, National City, Oceanside, Poway, Rainbow, Ramona, Rancho San Diego, Rancho Santa Fe, San Diego, San Luis Rey, San Marcos, San Ysidro, Santee, Solana Beach, Spring Valley, Valley Center, Vista, and the surrounding areas.