Attic Insulation and Attic Cleanup in Bonita
It can be easy to forget about what is going on inside your attic, only because most people do not ever go up there. You would never let your home or business get cluttered with dust, dirt, and debris, and the same should go to for your attic. With the help of 911 Attic Services, we will not only get your attic clean, but we will also maintain the attic insulation. We are a full restoration company that has years of experience cleaning attics in Bonita and all over San Diego County. Our repair techs can tackle any issue occurring in either your attic or crawlspace, whether it be roof damage or mold.
Technicians always want to work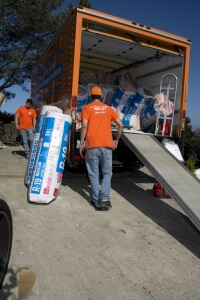 with your schedule and will never make you wait. They will arrive within a set 2-hour scheduling window and call a half hour before they get there.
Along with prompt attic cleanup and insulation installation, 911 Attic Services will also address any rodent problem that may be impacting your home or business.
Property owners will receive a free inspection that will allow technicians to determine exactly what services need to be implemented and come up with an estimate.
Customers can trust in our ability to provide thorough attic decontamination services. Not only are we IICRC certified, but licensed, bonded, and insured for your protection.
The repair techs want you to feel safe and happy in your property all year round. So, call 911 Attic Services when you need help from attic cleaners that care and understand your needs as a property owner in Bonita.
Attic Insulation Cleaning Can Improve Your Entire Property
Knowing that insulation should last 20 years may lead many property owners not to give it a second thought after it has been installed.
By not regularly checking on the status of your attic insulation, you may find yourself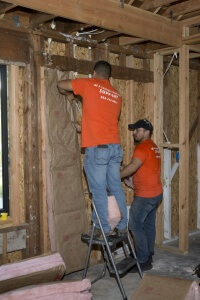 dealing with high energy bills, musty odors, and fluctuating indoor temperatures.
When attic insulation is functioning at its full potential, it will regulate the temperature of your property. This means it will feel warm and stay warm and feel cool and stay cool.
There are issues that can influence your insulation and prevent it from working correctly, such as rodent infestations, mold, and build-up of dirt and debris. When you take these hinderance out of the equation, it can start doing its job again.
911 Attic Services is capable of administering attic cleanup services that also take care of your insulation problem. They will clean away all the dust and dirt, implement rodent control, and replace any damaged insulation.
Technicians have worked extensively with both blown-in and batt insulation. They will choose the appropriate material for your attic and install it in the fashion that best serves your property.
Call 911 Attic Services if you have been noticing higher than regular energy bills or experiencing stale indoor air. We will get your clean your attic and repair the insulation to improve the overall quality of the air and your life!
Expert Rodent Proofing And Attic Cleanup Services 
Rodents can sneak their way into your attic without you noticing until it is too late. One of the first signs of rodents in your property that you may notice is hearing scratching sounds in your attic and walls.
They generally become active at night, so you may hear them moving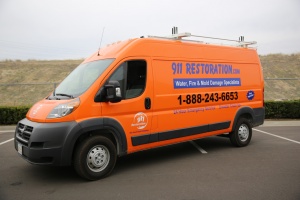 around your home in the evening. While they are moving about, they will also leave droppings around the property that will look like black grains of rice. 
You may also notice a foul smell permeating a specific room of your home or business, which usually means a rat has died in the wall and is decomposing.
Rodents like to make their nests inside attic insulation in Bonita. They will gnaw through it and defecate throughout the material, not only rendering it useless but turning it into a health risk.
As soon as you encounter any of these situations, it is crucial to have 911 Attic Services provide you with a thorough inspection. This will allow them to determine the extent of the rodent problem and administer the attic cleanup and rodent proofing procedures you need.
When we administer rodent control, it includes eradicating all signs of a current infestation and covering up any potential entrances to prevent rats from invading in the future.
Call 911 Attic Services when you need comprehensive attic cleanup in Bonita. Our attic cleaners will take care of everything to ensure you receive the Fresh Start you deserve!