Attic Insulation and Attic Cleanup in Carlsbad
Keeping your attic clean is an essential part of owning a property, and often it goes overlooked, since it is a part of the home that is mainly out of sight, out of mind.
911 Attic Services is a full-service restoration company that will keep on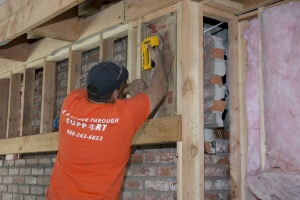 eye on your attic for you, allowing you to pay attention to the things in your life that really matter.
The attic cleaners work with your schedule and stick to a two-hour scheduling window. The technicians will also call a half hour before they get to your home, so you never have to wait around all day guessing when we will arrive.
Attic cleaning services include a free visual inspection and estimate. By checking the area before work begins, the technicians hope to limit any surprises concerning the attic cleaning cost.
Along with cleaning attics, 911 Attic Services provides insulation installation, mold removal, and roof damage services. Jobs for small attics only take one day to complete, with large attics rarely needing more than two to three days to finish.
Our general contractor license and IICRC certification make us qualified to conduct any work in your attic. So, call 911 Attic Services today if you live in Carlsbad and need your attic cleaned and its insulation replaced.
Professional Attic Cleanup In San Diego County
There are many different reasons why you should receive professional attic cleaning services from 911 Attic Services. When your attic becomes filled with dirt, dust, and debris, it can cause unhealthy air quality in your entire property.
The dirty air can flow through your air ducts and HVAC system, causing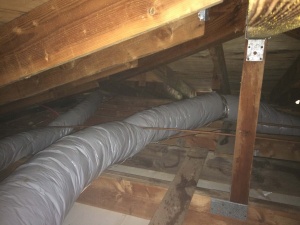 you to breathe in harmful pollutants.
Mice, rats, squirrels, opossums, and even raccoons can make a mess of attics in Carlsbad by creating nests in the insulation and defecating throughout the area.
If rodents have been living in the attic, then the droppings, dander, and carcasses can affect your health.
Damaged insulation not only affects the air quality in the property, but it also prevents the temperature in the home to circulate the way it should. Heat can become trapped in the attic, creating condensation that can lead to mold growth and other issues.
By hiring our attic cleaners, you can rest assured that your attic is getting cleaned in the best possible way, which will contribute to a healthier environment for you and your family.
Call 911 Attic Services when you need attic decontamination services in Carlsbad, and our technicians will conduct a free attic inspection and thoroughly clean the area.
How Long Does Insulation Last In The Attic?
When insulation is taken care of properly, it is made to last 20 years. However, there are usually factors that impede its longevity, and replacement ends up needing to take place.
Many components can lead to the need for your insulation to be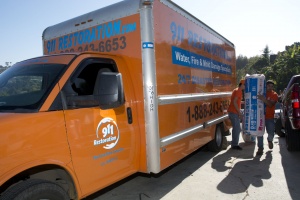 inspected by a professional and, in turn, removed and replaced.
A rodent infestation can contaminate the insulation with urine and feces, causing it to become wet and moldy.
Also, the older insulation gets, the less functional it becomes, regardless of any external elements that may be damaging the materials.
911 Attic Services employs professional attic cleaners that will conduct the attic insulation removal, as well as the installation of Blown-In or Batt insulation.
Whether an attic is infested with rodents or mold, the technicians will use specialized equipment to clean out the attic, getting it thoroughly decontaminated and up to 911 Attic Services standards.
So, call the Carlsbad office when you need professional attic cleaning and insulation services, and our experts at 911 Attic Services will give you the Fresh Start your deserve.
Proudly servicing San Diego, Alpine, Bonita, Bonsall, Borrego Springs, Bostonia, Boulevard, Camp Pendleton, Campo, Carlsbad, Casa de Or-Mount Helix, Chula Vista, Coronado, Crest, Del Mar, Descanso, El Cajon, Encinitas, Escondido, Fairbanks Ranch, Fallbrook, Granite Hills, Harbison Canyon, Hidden Meadows, Imperial Beach, Jacumba, Jamul, Julian, La Mesa, La Presa, Lake San Marcos, Lakeside, Lemon Grove, Mount Laguna, National City, Oceanside,  Pine Valley, Poway, Rainbow, Rancho San Diego, Rancho Santa Fe, Romona, San Marcos, Santee, Solana Beach, Spring Valley, Tecate, Valley Center, Vista, Winter Gardens and surrounding cities.