Attic Insulation and Attic Cleanup in Central Escondido
Whether you own residential or commercial property, it is crucial to maintain your attic and crawlspace throughout the year to keep your property functioning at its maximum potential.
There are many components to implementing proper attic cleaning in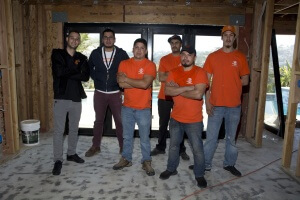 Central Escondido and the highly trained technicians at 911 Attic Services are experts in executing all of them.
Along with cleaning away dirt and debris, it is necessary to preserve insulation, implement rodent control, mitigate any mold issues, and repair roof damage to uphold the cleanliness of the property and ensure the health of everyone inside of it.
911 Attic Services is a full restoration company that is knowledgable in all aspects of attic and crawlspace cleanup. Our IICRC certification and general contractor license should make customers confident in our ability to decontaminate your property.
Technicians will provide property owners free inspections during which they will determine the scope of the work and formulate an estimate. Repair techs will work with your schedule and arrive within a two-hour window to keep you from waiting.
911 Attic Services will provide services to customers throughout San Diego County. So, call us when you need attic cleanup in Central Escondido and technicians will arrive quickly to give you the peace of mind you deserve.
Expert Attic Cleaning And Rodent Proofing
Rodent control is crucial to preserving the integrity of the household because of their ability to spread diseases to humans and pets.
The attic cleaners in Central Escondido will check for signs of rodents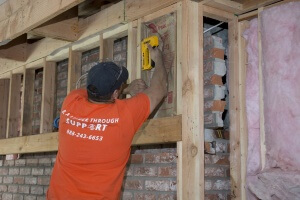 during their attic inspection and promptly begin rodent proofing the attic to immediately top critters from invading the property.
Technicians will patch up openings that may act as entrances to rats and other rodents, as well as eradicate any current infestations they find in the attic.
Rats tend to use attic insulation to make their nests, which leaves it soaked with urine and filled with droppings and dander. Carcasses also end up in the attic and walls, creating a terrible odor that permeates the entire property.
Fortunately, when you hire 911 Attic Services, their technicians will sanitize the attic, remove the damaged insulation, replace it, and make it impossible for more rodents to intrude on you.   
Call the experts in Central Escondido for thorough rodent proofing and attic cleanup services. We will leave your attic looking like new!                                     
An Attic Cleanup Team You Can Trust
It is necessary to find attic cleaners you can trust to perform the services needed to decontaminate your attic and crawlspace completely.
911 Attic Services will stand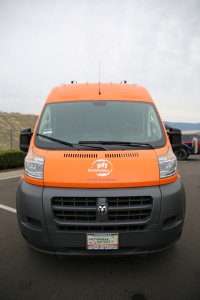 out when you're looking for attic insulation companies, not only because of their credentials but because of their dedication to customer service.
The staff is focused on giving their customers the attention they need to make them feel confident in the attic cleaning services being implemented in their property.
If you are concerned about the attic cleaning cost, our team will go over every detail of the estimate and work with you to make sure you receive the affordable services you need.
Call 911 Attic Services to receive help from attic cleaners who care and understand your needs as a property owner in Central Escondido and they will turn a dusty attic into a Fresh Start!
Servicing San Diego County and the cities of Alpine, Bonita, Bonita Long Canyon, Bonsall, Cardiff, Carlsbad, Carmel Valley, Central Escondido, Chula Vista, Coronado, Del Mar, Descanso, Dulzura, El Cajon, Encinitas, Escondido, Fallbrook, Hidden Meadows, Imperial Beach, Jamul, La Jolla, La Mesa, Lakeside, Lemon Grove, National City, Oceanside, Poway, Rainbow, Ramona, Rancho San Diego, Rancho Santa Fe, San Diego, San Luis Rey, San Marcos, San Ysidro, Santee, Solana Beach, Spring Valley, Valley Center, Vista, and the surrounding areas.