Attic Insulation and Attic Cleanup in Coronado
Keeping your attic clean is essential to maintaining the indoor air quality and upholding the overall integrity of every household in Coronado.
The technicians at 911 Attic Services are experts at implementing attic and crawlspace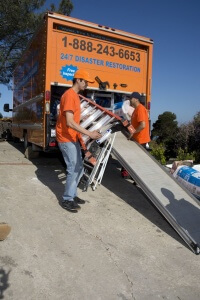 cleaning services that address every issue that may be affecting your property.
From rodent proofing to insulation installation, repair techs will execute a plan to get your attic decontaminated and remove any health risks that may be affecting you and your loved ones.
We are a full-service restoration company that has earned its IICRC certification and general contractors license, which gives customers confidence in our ability to successfully execute an attic cleanup strategy.
Along with their advanced skill set, the repair techs also emphasizes being prompt. They always work with your schedule and arrive within the determined two-hour window.
Technicians never want to make you wait, so they will call thirty minutes before arriving to give you adequate notice. Once repair techs get to the job site, they will provide the property owner with a free inspection to determine the scope of the work and develop an estimate.
Call 911 Attic Services when you need crawlspace, and attic cleanup in Coronado or anywhere else in San Diego County and technicians will completely decontaminate your property, giving you the peace of mind you need.
Understanding Crawlspace And Attic Insulation
Staying energy efficient is a goal that every homeowner strives to reach, and it is one that can be met by properly insulating your attic and crawlspace.
Blown-in and batt are the two types of insulation used in an attic. Blown-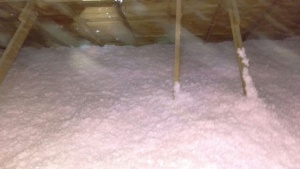 in is loose insulation that is blown into the attic walls and ceiling, creating optimal coverage.
Batt insulation comes in pre-sized sheets that are rolled into the attic spaces between the joists. Since it is already cut in standard sizes, it is not the best choice to insulate uniquely shaped attics.
Crawlspaces are either ventilated or unventilated, and each type requires a different method of insulation.
An unventilated crawlspace may be insulated via the foundation walls to help regulate the temperature of the piping and ductwork, while a ventilated one is typically insulated under the property's floor between the crawlspace and home.
The technicians are experts in installing both types of insulation and will consult with you to determine which type and material you want to use. Most people usually use either fiberglass or cellulose insulation, depending on their preference, since both provide equal insulation.
Call 911 Attic Services when you need crawlspace and attic cleanup services that include complete insulation maintenance. Our technicians will give you peace of mind, knowing that your property is energy efficient.
Keep A Healthy Home By Rodent Proofing
Attic cleaning and rodent proofing go hand-in-hand because when small animals infest your attic, they leave urine, droppings, dander, and carcasses throughout the property.
Rodents tend to seek shelter in the attics and crawlspaces of homes in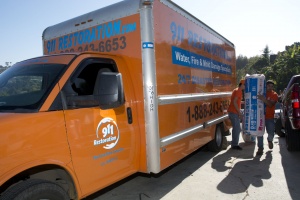 San Diego County, with rats being the most common critter to invade these spaces.
Rats carry disease and multiply quickly, making them a huge risk to the health of you and your family. They also nest and gnaw on insulation, contaminating it beyond repair and rendering it useless.
If you hear scratching in your walls or ceiling, then you most likely have rats or other rodents living in your attic and require professional rodent proofing in Coronado.
Technicians will implement rodent removal and cleanup services that will eradicate any trace of an existing infestation. After the current critters are removed, repair techs will administer the rodent control need to prevent future issues.
Call 911 Attic Services to receive rodent control and attic cleanup services that will make your home a healthy, safe environment for you and your family to thrive within.
Servicing San Diego County and the cities of Alpine, Bonita, Bonita Long Canyon, Bonsall, Cardiff, Carlsbad, Carmel Valley, Central Escondido, Chula Vista, Coronado, Del Mar, Descanso, Dulzura, El Cajon, Encinitas, Escondido, Fallbrook, Hidden Meadows, Imperial Beach, Jamul, La Jolla, La Mesa, Lakeside, Lemon Grove, National City, Oceanside, Poway, Rainbow, Ramona, Rancho San Diego, Rancho Santa Fe, San Diego, San Luis Rey, San Marcos, San Ysidro, Santee, Solana Beach, Spring Valley, Valley Center, Vista, and the surrounding areas.