Attic Insulation and Attic Cleanup in Encinitas
If you live in Encinitas or anywhere in San Diego County, then your attic may be susceptible to becoming affected by mold, rodents, dust, dirt, and other hazardous debris.
Fortunately, 911 Attic Services is a full-service restoration company that is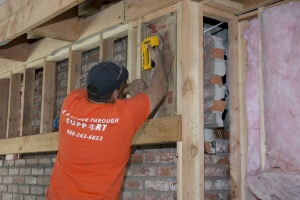 available to provide residents of San Diego County with attic cleaning and insulation services.
To our experts, attic decontamination services include more than cleaning the space. A proper attic clean up requires mold removal, rodent control, and insulation installation services when needed.
Property owners will receive a free visual inspection and estimate during which technicians will determine what work need to be done and provide an accurate timeline of how long the attic cleanup will take.
We want to make this process as easy as possible for our customers, so you can trust that we will work around your schedule, guaranteeing to call thirty minutes before we arrive within the determined two-hour scheduling window.
Call 911 Attic Services when you attic cleanup services from highly trained technicians who care and understand your needs. We look forward to giving you the Fresh Start you deserve!
Expert Attic Decontamination Services
When the technicians at 911 Attic Services are called to perform attic cleanup services, they make sure to be as thorough as possible to address all the factors causing contamination issues inside the space.
Yes, they will clean up dirt, dust, and debris, but the attic cleaners will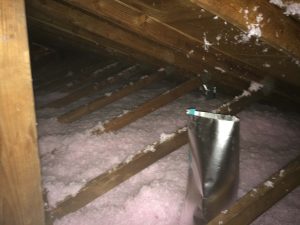 remove every trace of a mold and rodent infestation, even replacing insulation and performing rodent proofing services, if needed.
If there are cracks or holes in the attic, even as small as a coin, rats and other small rodents can squeeze their way inside the attic, creating nests in the beams and insulation.
The repair techs will sanitize the area by cleaning up droppings, urine, and carcasses, along with patching up openings and sealing the area to prevent future invasions.
When rodents defecate in the attic, the moisture from the urine can cause a mold infestation, especially if the insulation becomes soaked and matted down from urine and rat grease. The attic cleaners are not only qualified to remove and replace the damaged insulation, but they are experts at dealing with mold infestations and will eradicate every trace of mold growth from the attic.
By reaching out for attic decontamination services, you can improve the indoor air quality of your property and remove any potentially hazardous materials from the home. Call 911 Attic Services today, and we will give you peace of mind knowing that your attic is clean and safe.
Insulation Can Improve Your Entire Home
If you live in an older home, you can make it warmer in the winter, colder in the summer, and cut your energy bills all year round, by merely having effective insulation installed in your attic and crawlspace.
By viewing insulation as an investment, and not an obligation, property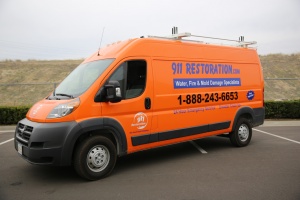 owners will experience lower energy bills, more comfortable living conditions, and cleaner air quality.
Older insulation is not able to function to the best of its ability, especially if it becomes damaged and matted down by rodents and mold. By replacing it with new insulation fitted explicitly to your attic, you will quickly reap benefits.
The attic cleaners are experienced working with both blown-in insulation and batt insulation, as well as fiberglass and cellulose material. Both types of insulation function equally well, but one might be more fitting than another.
Differently shaped attics require different types of insulation, and our technicians will help figure out what insulation is right for your home. The repair techs at 911 Attic Services are standing by to answer any questions you may have about crawlspace and attic insulation, so give us a call today!
Proudly servicing San Diego, Alpine, Bonita, Bonsall, Borrego Springs, Bostonia, Boulevard, Camp Pendleton, Campo, Carlsbad, Casa de Or-Mount Helix, Chula Vista, Coronado, Crest, Del Mar, Descanso, El Cajon, Encinitas, Escondido, Fairbanks Ranch, Fallbrook, Granite Hills, Harbison Canyon, Hidden Meadows, Imperial Beach, Jacumba, Jamul, Julian, La Mesa, La Presa, Lake San Marcos, Lakeside, Lemon Grove, Mount Laguna, National City, Oceanside,  Pine Valley, Poway, Rainbow, Rancho San Diego, Rancho Santa Fe, Romona, San Marcos, Santee, Solana Beach, Spring Valley, Tecate, Valley Center, Vista, Winter Gardens and surrounding cities.