Attic Insulation and Attic Cleanup in La Mesa
Your attic can become dusty, dirty, and filled with debris faster than you may imagine, which is why property owners should seek out professional attic cleaning services.
911 Attic Services is an IICRC Certified, full-service restoration company that provides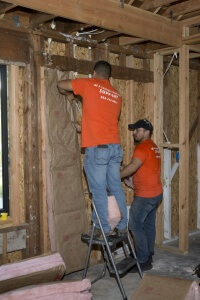 free visual inspections for property owners to check for signs of mold, rodents, and damaged insulation.
You can trust us to implement rodent control services that include rodent-proofing the attic, as well as eradicating any signs of a current infestation. Since rats and mice dwell in attic insulation, we take 
We want to make it as easy as possible to work with our attic cleaners as to not disrupt your daily life. The repair techs will work with your schedule, calling 30 minutes before their arrival within a set, two-hour window.
Customers can trust the attic cleaners at 911 Attic Services due to our IICRC Certification and general contractor license. You can feel confident in our ability to thoroughly clean your attic, replace and install old, damaged insulation, and implement rodent control services.
If you live in Mesa or anywhere else in San Diego County, call us today and we will get the cleaning process started by providing property owners with a free attic inspection and estimate.
Attic Cleanup And Rodent Control Services
Receiving professional attic cleaning services is the best way to improve your indoor air quality and your energy bill. It is not uncommon for rodents like rats, mice, squirrels, raccoons, and opossums to invade your attic and use it as a nesting place.
Roof rats are a typical rodent found in attics in Mesa, and they can create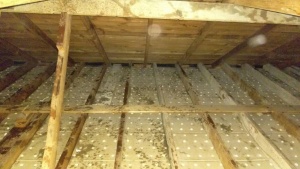 significant damage.
Rats will leave droppings, urine, dander, and carcasses in your attic and walls, creating a health hazard in your home. Rodents contribute to higher moisture levels in your attic by depositing urine and forming holes in your roof that allow in water.
When there is moisture in your attic, it can lead to a mold infestation in a short time. Within 24 hours spores can begin to grow and will continue to grow until it is eradicated by a professional.
The attic cleaners will remove every trace of a rodent and mold infestation and decontaminate the attic, eliminating all the unsanitary materials. So, call 911 Attic Services if you think mold or rodents have invaded your attic and we will provide the attic cleaning services that will give you the peace of mind you deserve.
The Importance Of Insulating Your Attic And Crawlspace
Insulation plays a crucial role in regulating the temperature throughout your entire home. By doing so, it reduces energy costs and keeps homes warmer in the winter and cooler in the summer.
The materials used to create your roof easily absorb heat from the sun,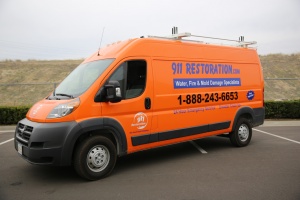 and if you don't have insulation or if your insulation is damaged, then that heat will transfer into your home, causing your air conditioning to use more energy to get to the desired temperature.
Your crawlspace also contributes to the temperature of your property. When not appropriately insulated, cold air can seep through the floor and affect the amount of energy your HVAC system uses.
A well-insulated attic and crawlspace can reduce outside weather conditions from affecting the indoor temperatures by 25 percent. By investing in home insulation, you will save a significant amount of money on your energy bill for years to come.
Property owners can choose from foam, fiberglass, or cellulose insulation to create a temperature barrier between your property and the outside elements. All work efficiently, however, some people prefer to stay away from fiberglass and chose a natural material.
911 Attic Services has experience working with both batt and blown-in insulation in every type of material, so you can feel comfortable with us working with any insulation you desire. Call the attic cleaners at 911 Attic Services when you need your attic or crawlspace cleaned and insulated, and we will give you the Fresh Start you need!
Proudly servicing San Diego, Alpine, Bonita, Bonsall, Borrego Springs, Bostonia, Boulevard, Camp Pendleton, Campo, Carlsbad, Casa de Or-Mount Helix, Chula Vista, Coronado, Crest, Del Mar, Descanso, El Cajon, Encinitas, Escondido, Fairbanks Ranch, Fallbrook, Granite Hills, Harbison Canyon, Hidden Meadows, Imperial Beach, Jacumba, Jamul, Julian, La Mesa, La Presa, Lake San Marcos, Lakeside, Lemon Grove, Mount Laguna, National City, Oceanside,  Pine Valley, Poway, Rainbow, Rancho San Diego, Rancho Santa Fe, Romona, San Marcos, Santee, Solana Beach, Spring Valley, Tecate, Valley Center, Vista, Winter Gardens and surrounding cities.