Attic Insulation and Attic Cleanup in Lakeside
It might come as a shock to some property owners, but the attic insulation in your home plays a significant role in maintaining the household.
The attic cleaners at 911 Attic Services are aware of all the factors that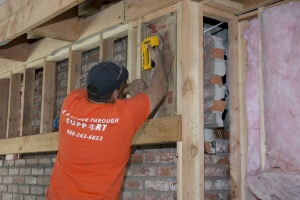 may degrade the insulation in your attic and crawlspace, as well as being experts in attic cleaning, rodent proofing, and attic decontamination procedures.
Technicians do not want to keep you waiting when you need insulation and attic cleaning services, which is why they guarantee to arrive promptly within the two-hour window and call a half hour before coming so you are prepared for their arrival.
Not only does 911 Attic Services respect your time, but the organization respects your home, and our technicians will do whatever it takes to decontaminate your attic and get your insulation up and running to its maximum potential.
When you need attic cleaning in Lakeside, call the company who cares and understands your needs. Our attic cleaners will turn your home back into the safe, clean safe you and your family deserve.
Dynamic Attic Cleanup Will Decontaminate Your Property
The technicians at 911 Attic Services tackle every attic cleaning job with an enthusiasm that is unmatched by any other professional.
We take care to give special attention to outside factors that may be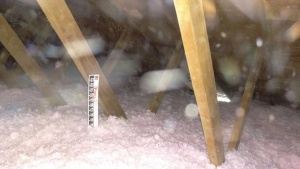 influencing the entirety of your property, such as rodents and mold.
When either of these issues impacts your attic, and specifically your insulation, it can lead to problems for the rest of your home.
When attic insulation is working at its best, it will increase the energy efficiency of the home, consistently maintain the indoor temperature, and keep your power bills low.
However, when insulation is damaged, it allows hot and cold air to escape, increasing your energy bills, and can potentially become a health hazard. As a full restoration company, 911 Attic Services can remediate any issue that may be affecting your attic and are especially keen on attic decontamination.
You deserve to live in a safe space, and we will make sure that is true for all of our customers. Call 911 Attic Services when you need services for deep cleaning and attic insulation in Lakeside and the attic cleanup crew will leave your home as sanitized and energy efficient as possible.
Comprehensive Rodent Control For A Healthier Life
It is crucial to uphold the cleanliness of your attic to sustain the integrity of your home. Rodents carry disease into your home by way of the attic and that, in turn, can spread to you and your pets.
Technicians at 911 Attic Services are experts at executing rodent control with skills that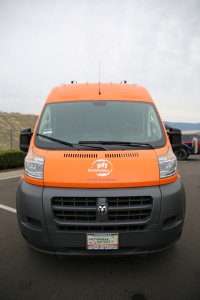 have been honed during their decades of experience.
Rodent cleanup services need to be administered with the utmost attention to detail because holes as small as a quarter of an inch can be wide enough to allow rats and mice into your attic. Technicians will intently survey the space to ensure that every potential entrance is sealed off completely.
Since roof rats are a common problem in San Diego County, it is crucial to check that there are no cracks or other damages in the roof that rodents can crawl inside of to gain access to your attic.
Along with rodent proofing, repair techs will also eradicate all signs of any current rat infestation and administer attic decontamination and cleaning efforts that will leave your property clean and sanitized.
So, call 911 Attic Services to receive help from the most qualified attic cleanup team in the industry. We will give you the Fresh Start you and your family deserves!
Servicing San Diego County and the cities of Alpine, Bonita, Bonita Long Canyon, Bonsall, Cardiff, Carlsbad, Carmel Valley, Central Escondido, Chula Vista, Coronado, Del Mar, Descanso, Dulzura, El Cajon, Encinitas, Escondido, Fallbrook, Hidden Meadows, Imperial Beach, Jamul, La Jolla, La Mesa, Lakeside, Lemon Grove, National City, Oceanside, Poway, Rainbow, Ramona, Rancho San Diego, Rancho Santa Fe, San Diego, San Luis Rey, San Marcos, San Ysidro, Santee, Solana Beach, Spring Valley, Valley Center, Vista, and the surrounding areas.