Attic Insulation and Attic Cleanup in Lemon Grove
Property owners in Lemon Grove are usually not aware of the significance of keeping their attic clean and insulated. Not only is attic maintenance important, but it is crucial to keeping the entire property running correctly. By hiring 911 Attic Services, you can have total peace of mind that your attic is functioning at its maximum potential. Property owners will receive a free visual inspection that will allow them to determine the extent of the attic cleanup needed and formulate an estimate. Our technicians will work with your schedule, so you never have to wait around all day for them. They guarantee to arrive within their 2-hour scheduling window and always call 30 minutes before getting there.
Customers can have complete confidence in 911 Attic Services. The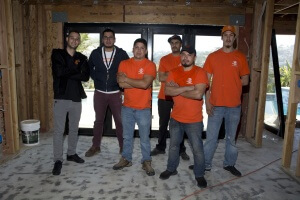 entire organization is IICRC certified and licensed, bonded, and insured for your protection.
As a full-service restoration company, 911 Attic Services will take care of any problem that may be affecting your attic, whether it be damaged insulation, cleanliness, roof damage, rodents, or mold.
By administering complete insulation installation, rodent-proofing, and attic cleanup in Lemon Grove, the technicians will give you peace of mind that your property is clean and sanitized.
911 Attic Services has years of experience servicing all of San Diego County, and they know exactly what issues specifically affect attics in Lemon Grove. So, call the team that cares and understands what you need today!
The Importance Of Maintaining The Insulation In Your Attic
When your attic is dirty, the attic insulation also becomes affected. Damaged insulation is not able to insulate the space, which leads to higher energy bills and lower indoor air quality.
911 Attic Services will administer thorough attic cleanup services that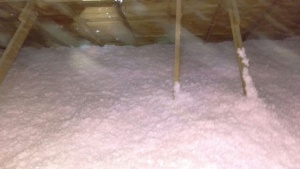 address any problems negatively affecting your insulation. If the damaged insulation is beyond repair, they will replace it with new blown-in or batt.
Several elements can influence your attic insulation's ability to work at its best, such as rodents, mold, debris, and dirt.
Technicians will check for signs that rats and other rodents have been living in your attic and promptly formulate a rodent control strategy. Rats tend to make their nests in the insulation, which can completely destroy the material.
If there is any roof damage or a build-up of dirt and debris, technicians will decontaminate the area to create a clean space that will extend the longevity of the insulation.
By installing new insulation, the HVAC system won't have to work as hard to regulate the temperature inside your property. Correctly insulating your space will allow you to immediately experience lower energy bills and improved indoor air quality.
Call 911 Attic Service when you need attic cleanup and insulation procedures, and our attic cleaners will make all the repairs required to get your insulation back up and running!
Receive Rodent Control To Improve Your Property And Your Life
The rodent that is typically found in a Lemon Grove attic is the roof rat. They are skilled climbers that can sneak their way into your attic without you ever knowing.
Rats and other rodents usually make their homes in the attic and the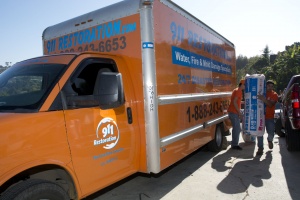 insulation in particular. They make their nests in the material and can end up destroying the fiberglass.
When rats gnaw through and defecate in the attic insulation, it usually can not be salvaged. Fortunately, damage insulation makes way for brand new insulation to be installed, which will immediately improve the situation.
With proper rodent control, technicians can get a handle on any rodent infestation and eradicate it entirely. Not only will they remove the current rat intrusion, but technicians will execute a rodent proofing strategy.
Rodent proofing involves sealing up all potential entrances into the property. Rats can squeeze themselves into some surprisingly small spaces, but our repair techs will cover them all.
It is vital to the health of you and your loved ones to efficiently get your property cleared of all traces of a rodent infestation, which is exactly what you can trust us to do.
When you need rodent control in Lemon Grove, you can depend on 911 Attic Services to get the job done right. Call our attic cleaners today, and you will be one step closer to complete attic decontamination.