Attic Insulation and Attic Cleanup in Oceanside
If you live in Oceanside, then your attic may be susceptible to becoming infested by rodents and mold, issues that can lead to the deterioration of your attic's insulation and property's air quality.
911 Attic Services provides expert attic cleaning services that deal with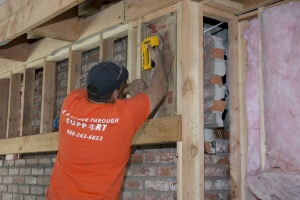 both of these problems and more. We are a full-service restoration company that can repair any issue occurring in your attic.
When you need your attic's insulation cleaned out, removed, and replaced, or if you just need a deep attic cleaning, you can reach out to us for a free inspection and estimate.
Our appointments are scheduled in 2-hour windows and technicians always call when they are a half hour away, so you don't have to guess when we will show up.
911 Attic Services works with your schedule. So, call the attic cleaners in Oceanside today, and they will conduct the attic decontamination needed to make your home a safe and healthy place, once again.
Attic Cleaning And Insulation Services
Properly functioning insulation is directly tied to the cleanliness of your attic. If your attic is dirty, then most likely so is the insulation and it will need to be replaced to begin working properly again.
911 Attic Services will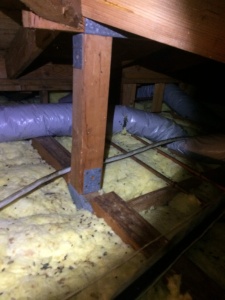 check the insulation in your attic and decide whether it can be cleaned or if it needs to be removed and replaced with new Blown-In or Batt insulation.
Along with conducting the insulation install, the technicians in Oceanside will perform attic cleaning services that will remove mold, eradicate rodent infestations, and get rid of dirt, dust, and debris.
Rodents can chew through the insulation and create nests in the material, rendering it useless. Their droppings and carcasses can also fill the space, making it a highly toxic area.
911 Attic Services will safely implement attic cleanup services and determine whether you need to insulate your attic again. So, call their attic cleaners for meticulous cleaning and insulating services today.
The Importance Of Attic Decontamination
Old, damaged insulation leads to impure air quality throughout the entire home, causing those living in the house to experience allergies and other symptoms, especially if mold spores are present.
Mold can get in the air ducts coming out of your attic, spreading particles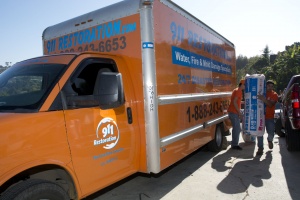 throughout the home for you and your family members to inhale.
By removing mold as soon as it is discovered, you can feel safe that the substance is not affecting the health of anyone living inside the home.
Rodent infestations can also impact the health of those frequenting the home. Their droppings, urine, and dander can fill the attic and the insulation, further affecting the air quality of the house.
911 Attic Services will decontaminate the attic by implementing high-end cleaning services that deal with dirt, mold, rodents, and damaged insulation.
By issuing comprehensive attic cleanup services, you can be sure that the air quality in your home is the best it can be. Call 911 Attic Services when you need an attic inspection in your Oceanside property, and we will turn your dusty attic into a Fresh Start!
Proudly servicing San Diego, Alpine, Bonita, Bonsall, Borrego Springs, Bostonia, Boulevard, Camp Pendleton, Campo, Carlsbad, Casa de Or-Mount Helix, Chula Vista, Coronado, Crest, Del Mar, Descanso, El Cajon, Encinitas, Escondido, Fairbanks Ranch, Fallbrook, Granite Hills, Harbison Canyon, Hidden Meadows, Imperial Beach, Jacumba, Jamul, Julian, La Mesa, La Presa, Lake San Marcos, Lakeside, Lemon Grove, Mount Laguna, National City, Oceanside,  Pine Valley, Poway, Rainbow, Rancho San Diego, Rancho Santa Fe, Romona, San Marcos, Santee, Solana Beach, Spring Valley, Tecate, Valley Center, Vista, Winter Gardens and surrounding cities.