Attic Insulation and Attic Cleanup in Poway
Industry experts claim that attic insulation needs to be replaced every 20 years and, although this may be true for properties that are correctly maintained, most of the time outside influences prevent the insulation from lasting two decades.
The technicians at 911 Attic Services have seen homes maintained by the most vigilant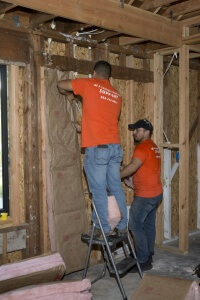 property owners contain attic and crawlspace insulation that has become damaged beyond repair by no fault of their own.
It is common for properties in Poway and San Diego County to feel the impact of rodents and mold, which can destroy the insulation in the attic and crawlspace and contaminate the home.
To make sure that your property is not being affected by these issues, technicians will provide property owners with a free attic inspection where they will check the insulation and look for signs of mold, roof damage, and rodents.
Repair techs do not want you living with any of these issues for longer than you have to be, which is why we work with your schedule to get to you at your earliest convenience. Technicians consistently get there within the predetermined, two-hour window and will call a half hour before their arrival.
By implementing a thorough attic cleanup strategy, technicians will take care of all these issues and get your property back into its healthiest state. So, call 911 Attic Services to receive a deep attic cleaning in Poway and repair techs will give your property the Fresh Start it deserves!
Rodent Proofing Your Attic And Crawlspace For A Healthier Home
Roof rats are the most common rodent found inside attics in San Diego County. Their agile nature makes it easy for them to climb trees and ledges to make their way onto your roof and into your attic.
All rodents can make a mess of your home, but rats especially like to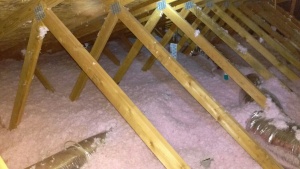 burrow inside the attic insulation and make nests in the material. Rodents do not only gnaw through the insulation, but they defecate and leave their grease all over the fiberglass, rendering it useless over time.
Since rodents can be so destructive, technicians will make rodent proofing a part of the attic cleaning process. We are experts in administering rodent control services, so customers can be sure that their attic is decontaminated.
Rodent proofing involves sealing up cracks and holes that rats and other critters may be able to squeeze inside to get into your attic. Technicians will also check the roof to make sure there is no damage that might allow rodents to gain access.
It is essential to the attic cleaning crew that you feel safe and secure inside your own home, and they will execute the rodent control needed to ensure that feeling. When you need rodent proofing in Poway, call 911 Attic Services, and we will give you the peace of mind you need knowing that your home is critter-free!
Do You Need Blown-In Or Batt Insulation?
Checking your attic's insulation is a crucial part of the attic cleaning process, which is why technicians routinely the material to see if it is optimizing the energy efficiency of your property.
If your attic or crawlspace does not have insulation or if the current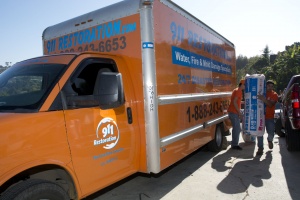 insulation has become damaged and is not functioning properly, technicians will assess the situation and install the best fit for the space.
Insulation comes in blown-in or batt and can be made out of either fiberglass or cellulose. Each kind has its own unique benefit, and one of these types of insulation will be the perfect fit for your particular attic shape.
Blown-in insulation comes loosely packed, and it is blown into the surfaces of your attic with powerful machines. Since it is not pre-sized, blown-in insulation provides maximum coverage since it can be sprayed into any shape.
Batt insulation is available rolled up in sheets and is laid into the spaces between the joists in the attic. Batt is excellent for standard sized areas and can be installed easily without any extra equipment.
Technicians will go over your options with you and install the insulation that is best for your attic. Call 911 Attic Services when you need comprehensive insulation and attic cleaning services, and you will be met by a staff that cares and understands your needs.
Servicing San Diego County and the cities of Alpine, Bonita, Bonita Long Canyon, Bonsall, Cardiff, Carlsbad, Carmel Valley, Central Escondido, Chula Vista, Coronado, Del Mar, Descanso, Dulzura, El Cajon, Encinitas, Escondido, Fallbrook, Hidden Meadows, Imperial Beach, Jamul, La Jolla, La Mesa, Lakeside, Lemon Grove, National City, Oceanside, Poway, Rainbow, Ramona, Rancho San Diego, Rancho Santa Fe, San Diego, San Luis Rey, San Marcos, San Ysidro, Santee, Solana Beach, Spring Valley, Valley Center, Vista, and the surrounding areas.