Attic Insulation and Attic Cleanup in Rancho San Diego
Owning a home or a business in Rancho San Diego requires the property owner to be vigilant about their attic maintenance. To some people maintaining their attic may mean facilitating regular attic cleanup, while others may need thorough rodent proofing services. 911 Attic Services is qualified to offer whatever you need to keep your attic, and your property as a whole, feeling healthy and comfortable. Property owners will receive a free inspection and estimate, allowing technicians to determine the extent of the attic cleanup services needed. Customers can have confidence in our ability to conduct attic cleaning and insulation services.
The entire organization is IICRC certified, as well as licensed, bonded,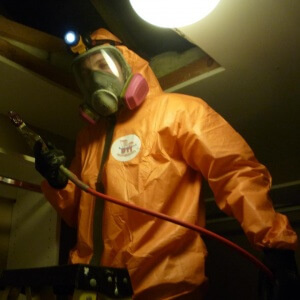 and insured, so customers can feel protected in full when they work with 911 Attic Services.
We are a full restoration company, and our repair techs are prepared to tackle any problem you may be experiencing.
Whether you need dirt and debris cleanup up, roof damage repaired, mold removed, or new insulation, we've got you covered.
Customers never have to wait for assistance once they schedule an appointment with 911 Attic Services. Their technicians always arrive within the predetermined 2-hour window and call a half hour before they show up.
911 Attic Services provides complete insulation install and attic cleanup in Rancho San Diego and all over San Diego County. So, call the restoration company you can trust to thoroughly decontaminate your attic today!
Maintain Your Attic Insulation To Allow For Proper Ventilation
Ventilation in your attic is crucial to keeping the airflow moving, preventing stale, stagnate air from appearing in your property. The attic insulation assists in the ventilation system by helping outdoor air passing in and out of your attic. This airflow removes excess heat and humidity from the area.
Ventilation and insulation play an integral role in keeping your property's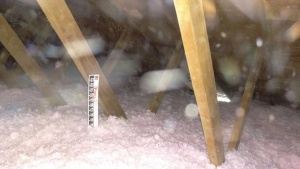 indoor temperature regulated and comfortable without having to use a surplus of energy.
When your insulation is maintained regularly, you will keep your property energy efficient and increase the indoor air quality.
The technicians at 911 Attic Services are skilled at determining if your insulation can be repaired or if it needs to be removed and newly installed. They have worked with both blown-in and batt insulation and can expertly install either one.
The shape of your attic will designate the type of insulation that best suits your property. Batt insulation comes in standard size sheets that are rolled in the spaces between the joists, while blown-in is loose-fill insulation that is sprayed into place.
Both batt and blown-in insulation effectively insulate and assist in the ventilation process, but one might be even more successful in maintaining this process in your property.
Call 911 Attic Services if you feel it is time for your attic insulation in Rancho San Diego to be replaced. Our technicians will start the process by giving you a free visual inspection today!
Rodent Proofing Will Extend The Life Of Your Attic Insulation
When property owners need rodent removal and cleanup services, they should immediately call 911 Attic Services. There are clear signs that rodents may be living in your attic. You may hear scratching sounds in the attic, notice droppings around the kitchen, and even smell rotting carcasses in the walls.
Technicians have decades of experience administering rodent control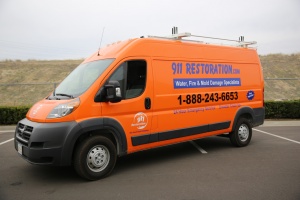 that deals with the eradication of current infestations and prevention of future invasions.
Rats can squeeze their way into the most unlikely spaces, not always seen by the untrained eye. Our repair techs will seal up any possible entrances, no matter how small they may appear, to keep rodents out for good.
Rodents, specifically rats and mice, tend to make their nests inside attic insulation. When these critters get tangled up in the insulation, they gnaw and defecate through the material, rendering it useless.
Along with their rodent proofing procedures, technicians will remove this damaged insulation and replace it with newly functioning batt or blown-in insulation.
Attic cleanup services are an integral part of the rodent control process. By issuing attic decontamination services, you can be sure your entire property will stay sanitized. So, call 911 Attic Services for comprehensive attic cleaning and rodent proofing services. Our technicians will give your attic the Fresh Start it needs!