Attic Insulation and Attic Cleanup in San Diego
Thorough attic cleaning services include much more than clearing the space of dirt and debris. Proper decontamination efforts involve repairing damaged insulation, rodent control, mold removal, and roof repair services.
911 Attic Services is a full restoration company that has earned its general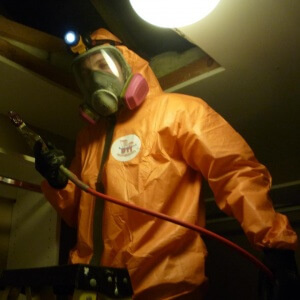 contractors license and is IICRC certified to implement all of these services to customers throughout San Diego County.
If you think you may need attic cleanup, crawlspace and attic insulation, or rodent proofing services, technicians will provide property owners with a free inspection to determine the scope of the work needed to get your property in the best shape possible.
When you need to hire the technicians at 911 Attic Services, you will never have to wait for assistance. They set a two-hour scheduling window and always arrive within that time constraint, calling thirty minutes before arrival to ensure you are prepared.
Call 911 Attic Services to receive thorough attic cleaning in San Diego, and their technicians will administer the decontamination and insulation services needed to give your property a Fresh Start.
The Benefits Of Blown-In Insulation Vs. Batt Insulation
When 911 Attic Services approach an attic cleaning job, they always make sure to check the quality of the insulation because if it is damaged, it can not insulate the property and can become a health hazard.
Insulation is meant to last for 20 years, but there are outside influences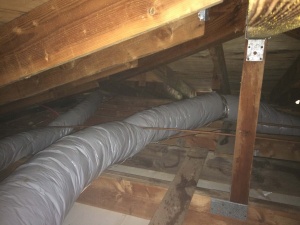 that can break down the materials rendering it useless, such as rodent infestations, mold, and water damage.
The technicians at 911 Attic Services are experts at removing and replacing both batt and blown-in attic insulation. These are the two main kinds of attic insulation and, although they both have comparable insulating properties, the type you choose for your attic can make a significant difference.
Batt insulation comes in rolled-up sheets and is laid into the spaces of the attic between the joists. Batt is appropriate for standard, rectangular-shaped attics because they are pre-sized and cannot be modified.
If you have a uniquely shaped attic and want to make sure every surface is covered, then you want to use blown-in insulation. It is a loose-fill material that is blown into the attic with a powerful machine, uniformly coating everything.
Call our technicians today, and they will analyze your attic to determine the type of insulation that is best suited for your attic, ensuring your home will be as energy efficient as possible.
Rodent Proofing As An Integral Part Of Attic Cleanup
It is typical for homes in San Diego County to become infested by rodents, with rats being the most common critter to make its way into attics and crawlspaces.
Rats carry diseases, and they can quickly spread them to people and pets in the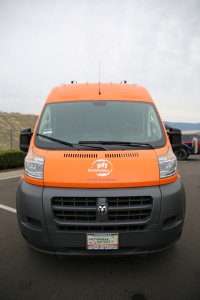 household, making it crucial to receive rodent control services as soon as you notice signs of them in your property.
If you hear scratching in the attic, notice black, rice-like debris in your cabinets, and see gnaw marks on baseboards and wood, then it is safe to say that you have rodents living in the attic.
Rats love to make their nests in crawlspace and attic insulation, which leads to the material to become soaked with urine, filled with droppings, and chewed up beyond repair. When the insulation is severely damaged, it can no longer perform it's function of regulating the indoor temperature, causing exorbitant power bills.
By rodent proofing your attic and crawlspace, technicians will close all the potential entrances that rats and other creatures will use to enter the property, along with completely eradicating all signs of a current infestation.
Technicians will remove dead carcasses, clean up urine and droppings, and remove and replace any damaged insulation. Rodent control services will decontaminate your entire property, leaving you with a clean, safe space for you and your family to enjoy.
So, call 911 Attic Services for thorough attic cleaning and rodent proofing in San Diego, and their technicians will show you how they can turn a rat infestation into a Fresh Start!
Servicing San Diego County and the cities of Alpine, Bonita, Bonita Long Canyon, Bonsall, Cardiff, Carlsbad, Carmel Valley, Central Escondido, Chula Vista, Coronado, Del Mar, Descanso, Dulzura, El Cajon, Encinitas, Escondido, Fallbrook, Hidden Meadows, Imperial Beach, Jamul, La Jolla, La Mesa, Lakeside, Lemon Grove, National City, Oceanside, Poway, Rainbow, Ramona, Rancho San Diego, Rancho Santa Fe, San Diego, San Luis Rey, San Marcos, San Ysidro, Santee, Solana Beach, Spring Valley, Valley Center, Vista, and the surrounding areas.