Attic Insulation and Attic Cleanup in San Marcos
As a property owner, there is a responsibility to uphold the integrity of your attic. By maintaining your attic regularly and keeping it clean, you will see the positive effect it will have on your property as a whole. 911 Attic Services understands the literal ins and outs of your attic and their technicians have decades of experience cleaning attics and crawlspaces. When your attic and attic insulation is clean, the property's indoor temperature will stay regulated, and the air quality will be maintained. By administering comprehensive attic decontamination services, our technicians will give you peace of mind knowing your property is sanitized thoroughly.
911 Attic Services is a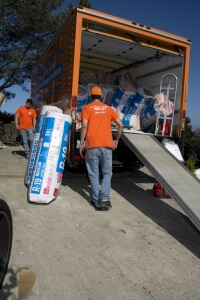 full-restoration company that is capable of tackling any issue affecting your attic.
If there is roof damage, mold growth, rodents, or debris build-up, you can be confident that we will remediate it all.
Property owners will receive a free visual inspection that will allow the technicians to determine the attic cleanup services you need and come up with an estimate.
Once you reach out to the attic cleaners, they will never make you wait. Technicians work with your schedule and guarantee to arrive within the 2-hour scheduling window.
911 Attic Services is available to assist customers in San Marcos and throughout San Diego County. So, call the team that you can trust to care and understand what your attic needs to be a safe, healthy space for you and your family.
Understanding The Difference Between Blown-In And Batt Insulation
There are two main types of insulation and two different installation techniques that are generally used inside attics. Attic insulation comes in fiberglass and cellulose material. Both are equally effective, but one may be more appealing to you.
Fiberglass has come along way over the years, but it still needs to be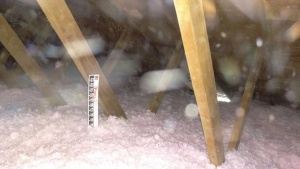 handled with care due to its potential to irritate your skin upon contact. Cellulose is made of natural fibers that are considered to be more eco-friendly.
The way you choose to have your attic insulation installed depends explicitly on the shape of the space.
If you have a standard shaped attic, then batt insulation may be the best choice for you. It comes bundled up in pre-cut sizes that are easily rolled into the walls of your attic.
Attics that have a very large or unique shape are better suited for blown-in. Blown-in attic insulation is packaged loosely in bags. It is literally blown into the spaces of your attic with powerful machines, evenly coating the entire area.
The technicians 911 Attic Services are experts in installing both blown-in and batt attic insulation in San Marcos, so you can trust them to choose the best fit for your attic.
911 Attic Services will do so much more than just complete your insulation install. They will administer attic cleanup services to transform the space completely, so give us a call today!
An Attic Cleanup Team You Can Depend On
When customers call 911 Attic Services with questions regarding our attic cleanup services, staff members are happy to provide answers.
By getting you to a place where you feel calm and comfortable with what is going on in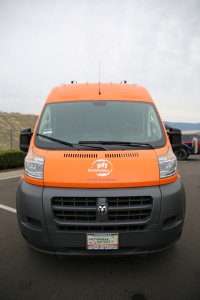 your attic, we hope to give you security knowing that your property is functioning at its full potential.
It can be overwhelming to find out that you need attic decontamination or rodent control services. However, when you work with 911 Attic Services, they will show you how fulfilling the process can be.
When your attic is clean, then it will transfer over to the rest of your property. Air filters through your roof and attic and permeates the rest of the home or business.
If there are dust and debris inside the attic, it will degrade the indoor air quality and even cause people inside to experience allergies. Our repair techs will thoroughly decontaminate the attic space, ensuring your family is not exposed to any allergens.
When you need attic cleanup in San Marcos, know you can trust 911 Attic Services to get your entire property feeling fresh and clean. So, call the attic cleaners today and let them give you the Fresh Start you deserve!