Attic Insulation and Attic Cleanup in San Ysidro
Once you have decided that it is time to hire professionals to conduct attic cleanup procedures in your San Ysidro property, 911 Attic Services makes the process quick and easy. Our attic cleaners give property owners free visual inspections. This initial checkup will allow them to determine what services you need to get your attic in the best shape possible. The technicians work with your schedule and will make an appointment within a set two-hour window. They always call thirty minutes before arriving, so you never have to wait around for help. Once the extent of the work is determined, technicians will execute a plan that that will tackle any issue affecting your attic or crawlspace.
As a full restoration company, 911 Attic Services is equipped to conduct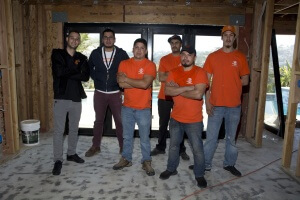 comprehensive crawlspace cleaning and attic cleanup in San Ysidro and San Diego County.
Our technicians are focused on conducting deep crawlspace and attic cleaning services. However, they will also administer rodent control, insulation installs, mold removal, and roof damage repair.
All the technicians at 911 Attic Services are IICRC certified. This certification means they have been recognized by the Institute of Inspection, Cleaning, and Restoration for achieving the highest standards in the restoration industry.
Along with our qualified and experienced attic cleaners, the entire organization is licensed, bonded, and insured for the protection of all of their customers.
Technicians want you to feel totally confident in their ability to implement the insulation installation and attic cleaning services, so you feel comfortable in your home or business.
So, call 911 Attic Services to receive all the help you need to get your attic or crawlspace working to the best of its ability. We will show you that a clean attic can be the Fresh Start you need!
The Importance Of Attic And Crawlspace Insulation
Although crawlspace and attic insulation are meant to last 20 years, external factors can cause it to meet an early demise. Rodents, moisture, mold, and dirt buildup can all stop it from insulating your property as it should be.
The insulation in your attic and crawlspace are integral to regulating the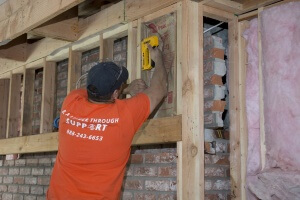 indoor temperature of your property. Since insulation is such an essential part of the property, the attic cleaners put an emphasis on maintaining its functionality.
When your crawlspace and attic insulation are working at their best, you will experience a comfortable indoor temperature, proper ventilation, and low energy bills.
If you have old or damaged insulation in either of these spaces, you may find yourself having to crack your HVAC system to keep your property cold or warm. Unfortunately, excessive use of your heating and cooling network will show up on your monthly bill.
Our technicians will thoroughly inspect the insulation to figure out what is affecting its performance. If rodents have infested it, then they will administer rodent control services. If moisture and mold have damaged it beyond repair, then repair techs will replace it entirely.
It is important to note that the crawlspace and attic insulation cost will be offset by all the money you save, making your property more energy-efficient. So, call 911 Attic Services when you need attic insulation in San Ysidro, and our attic cleaners will give you a free estimate today!
Keeping Your Attic Clean Will Influence Your Entire Property
Most property owners don't have reason to go up in their attic, so there is no reason to feel bad if you haven't been up there for a while.
If you feel that it is time to get the situation checked out, you can depend
on 911 Attic Services to give you a free visual inspection.
This initial surveillance of the space will allow the technicians to see what attic cleanup services are best suited for your attic. If there is excessive dirt, dust, and debris, then a deep cleaning is all that is necessary.
However, there may be more pressing issues discovered that are impacting both your attic and the entirety of your property, such as a rodent problem or damaged insulation.
By administering rodent control services, the technicians can contribute to creating a healthy environment for you and your loved ones. They will remove all traces of the current infestation and implement rodent proofing services to keep out future invasions.
If your insulation needs attention, the attic cleanup strategy may shift to focus on repairing the damaged material. Removing old, worn-out insulation and replacing it will help maintain the energy usage of your property and increase the indoor air quality. 
If you haven't inspected your attic in a while, then it is time to call 911 Attic Services. Their technicians will conduct attic cleanup services that are sure to make you feel like you have been given a Fresh Start!