Attic Insulation and Attic Cleanup in Solana Beach
There are different reasons as to why you may need attic cleanup services. Sometimes people haven't been up there in a while and want a deep clean, while others have heard scratching sounds and need the space sanitized.
No matter what your reason may be, 911 Attic Services is equipped to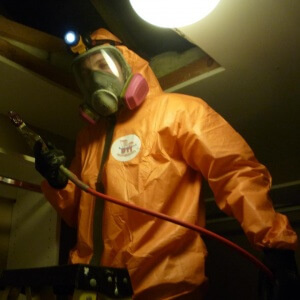 implement an attic cleaning plan for your home to give you peace of mind that your property is a clean, safe space for you and your family.
911 Attic Services is a full restoration company that has earned their IICRC certification and general contractor's license, making their technicians qualified to administer rodent proofing, insulation maintenance, mold removal, and roof repair services.
Your time is valuable, and the attic cleaners never want you to feel as if they don't respect that, which is why we guarantee to arrive at your home within the set, two-hour window and call a half hour before they come.
Once technicians arrive, they will provide property owners with a free attic inspection, during which they will check for signs of rodents and the quality of your insulation to come up with an estimate for you.
Customers can rely on the expertise of our professionals to turn their attic, and home, back into the healthy environment you deserve. So, when you need attic cleanup in Solana Beach call 911 Attic Services today!
Safe Attic Insulation Removal And Installation Services
Professionals suggest that property owners replace their insulation every 20 years in order to keep your home insulated at its optimal potential.
However, some factors can influence the productivity of your attic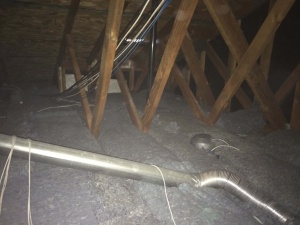 insulation, to the point of rendering it useless, requiring you to replace it much sooner than the 20-year marker.
The leading causes of insulation damage are rodents, mold, and moisture. Although batt and blown-in attic insulation retain some water repellant properties, both can become over-saturated with moisture and fail to insulate the home.
Along with external weather conditions, rodents can soak the attic insulation with urine, making it possible for mold to grow within the fibers. At this point, the insulation will become a health hazard and needs to be disposed of correctly as not to contaminate the rest of the property.
Technicians will safely remove the damaged insulation and replace it with new blown-in or batt, depending on the situation. So, call 911 Attic Services when you need your insulation inspected and installed from experts who care and understand your needs.
Rodent Proofing Is A Crucial Part Of Attic Decontamination
When our technicians approach an attic cleanup situation, they make rodent control part of the protocol. Rodent proofing is essential to keeping your attic clean since rats can carry diseases that can be transferred to humans and pets.
Even if you are unsure about the cleanliness of your property, there may be signs that critters are living up there, such as scratching in the attic, droppings around the home, urine stains, and gnaw marks.
Rodents tend to tunnel through attic insulation in Solana Beach and make their nests in the material, leaving it riddled with droppings, urine, and dander grease. Carcasses are also left behind to rot, contaminating the area even further.
Technicians will eradicate all traces of an infestation and implement rodent proofing that will keep any more rats and small animals from squeezing through even the tiniest holes.
So, call 911 Attic Services to get your home decontaminated completely, and technicians will give you the Fresh Start you need.
Servicing San Diego County and the cities of Alpine, Bonita, Bonita Long Canyon, Bonsall, Cardiff, Carlsbad, Carmel Valley, Central Escondido, Chula Vista, Coronado, Del Mar, Descanso, Dulzura, El Cajon, Encinitas, Escondido, Fallbrook, Hidden Meadows, Imperial Beach, Jamul, La Jolla, La Mesa, Lakeside, Lemon Grove, National City, Oceanside, Poway, Rainbow, Ramona, Rancho San Diego, Rancho Santa Fe, San Diego, San Luis Rey, San Marcos, San Ysidro, Santee, Solana Beach, Spring Valley, Valley Center, Vista, and the surrounding areas.