Best Ways to Keep Your Home Safe During Vacation
Are you looking for ways to keep your home safe during vacation? If your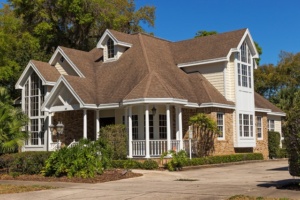 answer is yes, this guide is meant just for you.
There are only a few things quite as traumatic as returning from a fun-filled family adventure only to find that your house has been burglarized or flooded while you were away. If your property has sustained any major damage in your absence, fixing it can take a significant chunk out of your savings. To make things even worse, the situation can cause a lot of stress and may even make you regret going on a trip in the first place.
Fortunately, there are plenty of ways you can protect your home while enjoying time with your loved ones at a distant location. To help you prepare for your upcoming vacation, we have rounded up some of the top tips to keep your property safe and sound when no one's there to look after it.
How to Keep Your Home Safe During Vacation
These house safety tips will save you from a major headache down the road.
Don't Forget to Lock Everything Up
While this one goes without saying, you will be surprised at how often homeowners forget to lock their kitchen doors and windows while leaving for a vacation. Therefore, please make sure to double-check all the entrances to your house before getting into the car and leaving for the airport. It would also be a good idea to secure pet doors and mail slots so that burglars cannot reach in with a tool to unlock your door from inside.
Moreover, you can consider installing locks on all your windows and placing a padlock on your automatic garage door track for an additional layer of safety.
Invest in a Home Security System
If you don't already have a home security system in place, it might be time to get one.
Installing motion sensor lights and cameras around your property will keep any unwanted guests at bay, thus protecting it from any damage. If you have a monitored home security system, it is recommended to inform your alarm company about your plans in advance. It would prompt them to keep an eye out for any unexpected movements around your house and alert police in case of a breach.
Meanwhile, if you opt for a smart home security system, you will be able to keep an eye on your house remotely.
Set a Timer for Your Electronics
Want to make people think you never left the house when you are already miles away in a different city or country?
The easiest way to go about this is to set timers for your electronics, including indoors and outdoors lights, television, and radio. These timers are available both online and in stores, so all you need to do is buy a few of them and place them in electrical sockets before plugging in your lamps and other electronic items. Then set the timers for random hours so the devices can automatically turn on and off. 
It is one of the best ways to keep your home safe during vacation.
Unplug All Electronic Appliances      
While a home security system and locked doors are usually sufficient to protect your home from burglars, you also need to prepare for household disasters that could potentially damage your property while you are gone.
Therefore, please make sure to unplug all unnecessary electronic appliances such as microwaves, coffee makers, computers, washing machines, and fans to prevent electrical fires. You can also switch off your refrigerator or set it on a power-saving mode to avoid power surges or short circuits. If your refrigerator has an ice maker, consider turning it off as well.
Additionally, don't forget to check the smoke alarms to ensure they are working perfectly.
Shut Off Main Water Supply
Water damage can be extremely hard to fix, especially if you leave it unattended for more than a couple of days. The standing water can also put pressure on the foundation of your house, resulting in significant structural damage.
Hence, if you don't want to return home to a flooded basement or a burst pipe, consider shutting off the water main before putting your suitcases in the car. However, if you have hired a gardening service to keep your front yard in shape or installed automatic sprinklers to water your garden while you're away, please make sure to at least turn off the water supply to bathrooms, dishwasher, and laundry room.
Keep a Home Restoration Company In The Loop
Lastly and most importantly, it would help if you considered keeping a home restoration company in the loop about your vacation plans. Follow this major house safety tip. It will enable licensed experts to mitigate and protect your home from further damage in the case of a flood, fire, smoke, water damage, sewage backup, or a natural disaster. The company will also handle major repairs and cleanups while ensuring the structural integrity of your property.
Furthermore, a home restoration company can assist you in salvaging the contents of your house and restoring them, thus helping you avoid saving money on hefty replacements.
911 Restoration Attic Services 
Going on a family trip can be super exciting. However, you must ensure that you have taken enough steps to keep your home safe during vacation.
If you are looking for a fast, reliable, and honest home restoration company, 911 Restoration Attic Services can be your perfect choice. Our well-equipped and highly trained team of professionals can help restore your property following a natural disaster or an accident throughout the year.
To learn more about our services, please feel free to contact us today.