Is DIY Mold Removal Worth It?
One word that most homeowners are scared of is "mold." If the mold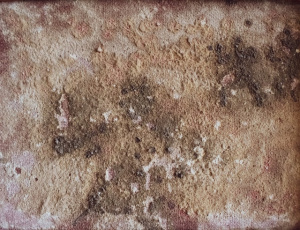 problem is severe, you can expect the property's value to go down. Furthermore, mold is also linked with various serious health conditions, including mold allergy, asthma, and pulmonary fibrosis (PF), which causes scarring in the lungs.
Removing mold is a difficult job because not all types of mold are visible. There are different DIY mold removal methods that people use to remove molds from the house. Here, we'll tell you if DIY mold removal methods are worth it.
Before discussing whether or not the DIY mold removal methods are worth it, let's first talk about the causes of mold formation.
Causes of Mold Formation in the House
By learning about the causes of mold formation in the house, you'll understand that the only way to prevent mold formation is to control indoor moisture levels.
From dishwasher leaks to leaky roofs to damp basements and thunderstorms, there are various causes of mold formation in the house. Wherever there's water and oxygen, there's a risk of mold growing in the house and putting your family's health at risk.
From the roofs to windows and walls to pipes, mold is usually found around places where there's a lot of moisture. While looking for mold in the house, it's important not to ignore kitchen sinks, the area behind your washing machine, and other darker areas around your home.
One of the causes of mold formation in the house is fire because while trying to put out the fire, firefighters use a lot of water that can flood the structure of the house and lead to mold formation.
Mold is usually found in the darker areas of the house because sunlight kills mold spores. Therefore, you won't usually find mold growing out in the open. It's important for homeowners to act quickly and get the mold removed from the house because it can spread quickly through the house and put your family's health at risk.
One of the most commonly asked questions regarding mold removal is whether DIY mold removal methods are worth it.
Read on to know if they are.
DIY Mold Removal – Recommended or Not?
Once you find the presence of mold in the house, you might be tempted to charge for cleaning it. There are many products that people use to remove mold from their house, including baking soda, vinegar, Tea tree oil, rubbing alcohol, hydrogen peroxide, and detergent.
 If the molded area is not larger than 3 by 3 feet, you can try removing mold yourself. However, there's no guarantee that you will successfully be able to do it. DIY mold removal is not recommended because not all molds are visible, so there's a chance that you might end up doing more harm than good.
Furthermore, mold removal requires specialized equipment which can be difficult for you to get your hands on. Professional mold testing is required to figure out the level of mold problem the homeowner is dealing with. So, all in all, you can try cleaning away mold with vinegar and rubbing alcohol, but there's no guarantee that you will be successful.
Why Should You Choose Home Restoration Experts for Removing Mold from the House?
As discussed earlier, mold is not easy to deal with. Your efforts and intention of trying to do good for your family might end up with the worst possible outcome. Therefore, it's recommended that you let the professionals remove mold from the house.
Furthermore, mold is linked with several health conditions that can get really severe if you are consistently exposed to mold. Home restoration experts take the right safety precautions to protect themselves from the harmful effects of mold. Home restoration experts wear personal protective equipment that is not at all cheap.
Mold removal experts are quick. They have spent years cleaning mold from houses and offices and have industry-level equipment to do a thorough yet effective job. Mold removal experts have to cleverly and properly isolate the cleanup area to prevent mold from spreading around the house. They also are very cautious when checking behind wallpaper and other wall coverings to prevent mold spores from releasing into the air.
Mold removal doesn't take more than anywhere between 2 to 5 days. However, that doesn't mean that the process is not complex and doesn't require relevant certification and training to do it the right way. Mold removal experts have relevant experience and knowledge to wipe away all the traces of mold. It's the job that if the untrained try to perform can cause severe harm to the property.  
Searching for a Reputable, Reliable, and Well-Rounded Home Restoration Company?
Finding an experienced and reliable home restoration company can be really difficult. If you are searching for one, 911 Restoration Attic Services is one of the best ones you should consider.
With extensive experience and relevant certification and training, the home restoration company can help you regardless of how severe the mold problem is. The home restorations are available 24/7/365 to offer mold remediation services. No matter what time of the day it is, the home restoration company arrives within 45 minutes with their advanced equipment and trained staff to give your house a fresh start.
When it comes to mold, you can't know how severe the problem is until you run tests. This is what the 911 Restoration Attic Services experts do. The home restoration experts not only deal with the mold problem as soon as possible but also share preventative pointers that can help you prevent mold formation in the future.