Rodent Proofing in San Diego
As a homeowner, the last thing you want to deal with is a rodent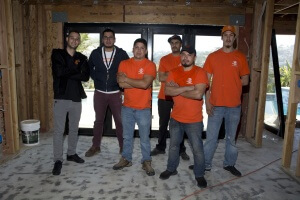 infestation in your attic or crawlspace. One reason being that rodents are quick to cause damage to a property, not to mention their potential of spreading unwanted diseases. A few signs that may indicate you have a rodent infestation in your home are: areas that smell like urine, bite marks, rodent nests and scampering sounds. If you suspect your home has fallen victim to rodent infestation, call the rodent proofing team at 911 Restoration of San Diego County immediately.
Although rats and mice may look harmless, these rodents spread diseases, cause structural damage and contaminate food in the house. They are known to carry tapeworms, cause rat bite fever, food poisoning and in worst case scenarios, spread plague. Due to the potential danger associated with rodents, it is important to call the rodent proofing team as soon as you suspect an issue. Your health is our team's number one priority. In order to offer residents in San Diego, Escondido, Chula Vista, Oceanside and surrounding areas the best rodent proofing services possible, we are available 24/7, 365 days per year.
When rodents decide to make your attic or crawlspace their new home, call the team at 911 Restoration of San Diego County for rodent proofing services. Our team is highly trained and has the equipment needed to provide thorough and efficient services that will have your home back to pre-rodent condition.
Rodent Control Experts
A rodent infestation is not a problem that should be taken lightly. It is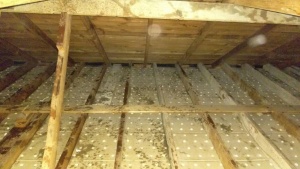 essential to call an experienced team of rodent control experts that have the knowledge needed to provide proper services to the home. Our team has the proper equipment and training needed in order to determine the severity of the issue and whether or not further services are needed. Attempting to remove rodents on your own could make the issue worse, or expose you to dangerous diseases without having the proper equipment.
When you choose the team at 911 Restoration of San Diego County for rodent control services, you receive benefits such as:
Free inspection and estimate for homeowners only
Access to a complete restoration company
A team that works with your schedule
Phone calls half an hour before your appointment
1-day jobs offered for small attics
Mold removal and roof damage services
IICRC certified technicians
A rodent control team who offers services to all of San Diego County
A team that truly cares and understands your needs
On top of spreading diseases, rodents also chew on electrical cables which can potentially cause a fire. There are a lot more risks associated with rodent infestations than many homeowners realize. Due to the severity of the risks they pose, it is important to call the team of highly trained experts at 911 Restoration of San Diego County as soon as possible to avoid serious issues.
San Diego County's Trusted Team for Rodent Proofing
At 911 Restoration, we offer rodent services like: rat attic cleaning, rodent proofing, rodent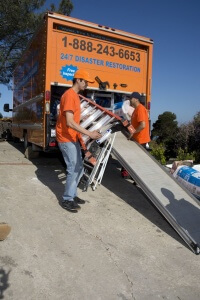 control, rodent cleanup and rodent proofing. However, when you choose our team, you receive a team that offers complete restoration services. Despite the issues your property is facing, our team can be relied out to provide total property restoration and get you on the path to a fresh start.
In addition to rodent services, you can count on our highly trained experts to provide additional services including:
Attic insulation
Roof insulation
Insulation installation
Removal of blown in attic
Attic cleaning
Attic inspections
Attic decontamination
Crawlspace clean up
Crawlspace insulation
Mold removal
Roof damage repair
Unfortunately, rodents are much more dangerous than most people think. Due to this, it is best to get rid of them as soon as possible in order to avoid costly damage. Peace of mind is just a phone call away for residents in San Diego County. Get rid of those unwanted pests and ensure your homes safety by having the rodent cleanup team at 911 Restoration come provide a free inspection and estimate.
We are happy to serve all of San Diego County, including:
San Diego
Coronado
Carlsbad
Chula Vista
Oceanside
El Cajon
Escondido
Del Mar
Encinitas
La Mesa
Vista
San Marcos
National City
Poway
Julian
Santee
Imperial Beach
Spring Valley
Solana Beach
Lemon Grove
Fallbrook
Alpine
Rancho Santa Fe
Lakeside
Romona
Jamul
Bonita
Valley Center
Borrego Springs
Mount Laguna
Bonsall
Pine Valley
Campo
Jacumba
Descanso
Rancho San Diego
Lake San Marcos
Fairbanks Ranch
Harbison Canyon
Camp Pendleton
Casa de Or-Mount Helix
La Presa
Granite Hills
Bostonia
Rainbow
Boulevard
Winter Gardens
Hidden Meadows
Tecate
Crest