Attic Insulation and Attic Cleanup in Del Mar
The attic and crawlspace are parts of the home that are most susceptible to becoming overrun by dirt, debris, rodents, and mold, all things that can influence the whole of the property.
By providing property owners in Del Mar with a free inspection and estimate, technicians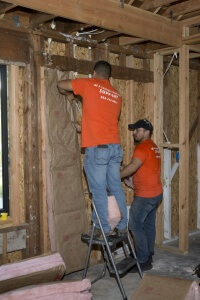 at 911 Attic Services will determine precisely what you need to get your home functioning at its full potential.
Whether it be a deep clean, attic insulation, or rodent control, technicians will develop and execute a plan to successfully decontaminate your attic and, in turn, your home.
It is essential to care for customers as soon as they need assistance, which is why technicians will work with your schedule to get to your property as quickly as possible.
Repair techs will always work with your schedule to never make you wait, calling thirty minutes before getting to your home so you can prepare for our arrival. We hope customers take our promptness as an indicator of our overall ability to implement attic insulation and cleaning services.
Along with advanced attic decontamination skills, 911 Attic Services is IICRC certified and has earned its general contractors license.
When you need trustworthy attic cleanup in Del Mar or anywhere else in San Diego County, call 911 Attic Service to be helped by a team who cares and understands your needs.
A Full Restoration Company That Specializes In Attic Cleanup
When you hire 911 Attic Services, you can expect to receive help from a team that specializes in every aspect of attic decontamination.
During the attic inspection, technicians will check the area for signs of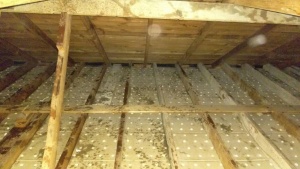 rodents, mold growth, and damaged insulation.
It is common for roof rats to infest homes in Del Mar and San Diego County, which can ruin the insulation in your attic and contaminate your entire home. Rats tend to live inside the insulation, destroying it with their urine, droppings, and dander.
The repair techs will safely remove the contaminated insulation and replace it with new blown-in or batt insulation, depending on the type of attic in your property.
Technicians will also eradicate every trace of the rodent infestation and implement rodent control measures to seal up any potential entrances and keep rats from invading your attic in the future.
Call 911 Attic Services to receive a wall-to-wall, attic cleanup effort that will leave your attic clean and sanitized.
We Make It Easy To Find Dependable Attic Cleaners In Del Mar
The attic cleaners at 911 Attic Services is different from the other attic cleanup companies because along with performing deep cleaning services, they also take care of attic insulation, rodent proofing, and crawlspace cleanup.
Even though our technicians are experts in all of these services, they make sure to put
customer service above everything else. It is their job to keep the customer informed throughout the entire crawlspace and attic decontamination process, and they take that job very seriously.
They understand that you have questions and concerns, and they want to alleviate them immediately so you can focus on enjoying your newly cleaned space.
You don't even have to worry about the attic insulation or attic cleaning cost because 911 Attic Services is known for having affordable services and competitive prices.
When you need a company who will clean up your attic and crawlspace, as well as install attic insulation in Del Mar, call 911 Attic Services today! Their technicians will show you how to turn a messy situation into a Fresh Start!
Servicing San Diego County and the cities of Alpine, Bonita, Bonita Long Canyon, Bonsall, Cardiff, Carlsbad, Carmel Valley, Central Escondido, Chula Vista, Coronado, Del Mar, Descanso, Dulzura, El Cajon, Encinitas, Escondido, Fallbrook, Hidden Meadows, Imperial Beach, Jamul, La Jolla, La Mesa, Lakeside, Lemon Grove, National City, Oceanside, Poway, Rainbow, Ramona, Rancho San Diego, Rancho Santa Fe, San Diego, San Luis Rey, San Marcos, San Ysidro, Santee, Solana Beach, Spring Valley, Valley Center, Vista, and the surrounding areas.