Attic Insulation and Attic Cleanup in Spring Valley
Maintaining the cleanliness of your attic and its insulation is essential to the rest of your household. By reaching out for attic cleaning services in Spring Valley, you will improve the air quality and create a more energy efficient home and office.
The technicians at 911 Attic Services are experts in conducting thorough attic cleaning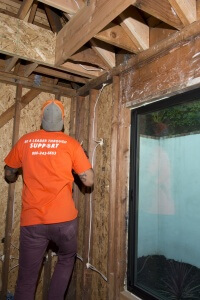 and insulation services that are sure to enhance your quality of life, especially if your attic has not been cleaned for a while.
To our team, attic decontamination services are more than just cleaning up dust and debris that have accumulated in the space. Proper attic cleaning services include mold removal, roof damage restoration, insulation installation, and rodent proofing services.
If you are a property owner in Spring Valley, or anywhere else in San Diego County, and you are unsure about whether or not your attic requires these services you can call 911 Attic Services to receive a free attic inspection and estimate.
The repair techs will work around your schedule, guaranteeing to call thirty minutes before they arrive within the two-hour scheduling window. We strive to keep customers happy with our prompt service.
Call 911 Attic Services to receive top-of-the-line attic cleaning services from a team that cares and understands your needs as a property owner in San Diego County.
Free Attic Inspection And Estimate
If you haven't been in your attic for a while, you may not be aware of the extent of the damage that has taken place up there, especially if rodents and mold have invaded the space.
911 Attic Services wants to make it easy for you to receive attic cleaning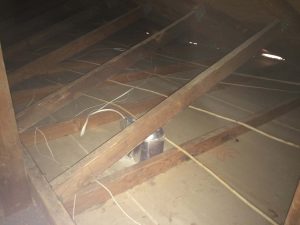 services, even if you are unsure if your attic needs it or not.
We provide property owners with free attic inspections, allowing us to figure out what needs to be done to get your attic in the best shape possible without putting you through any financial stress.
Once we complete the visual inspection, repair techs will create an estimate for the property owner, limiting any surprises that may pop up during the attic cleaning process.
It is crucial to find attic cleaners you can trust; technicians who will not only clean up dirt and debris but eradicate mold and rodents, as well. Our attic cleaners will not only decontaminate your attic but also conduct crawlspace cleanup work.
Keeping your home clean and safe is the goal, and whether you need your attic or your crawlspace cleaned, you can call 911 Attic Services to take care of the entire property.
Save Money By Insulating Your Home
The insulation in your attic and crawlspace can affect the quality of life in your entire home. When insulation is damaged, dirty, or not there at all, the house will not be able to regulate its internal temperature.
If the insulation is not functioning correctly, then the heating and cooling system will have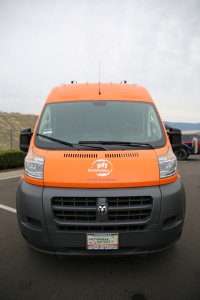 to work harder than it should, using more energy than it needs, to keep the property at the desired temperature.
When your home is using power at this level, you may find yourself with an exorbitant energy bill. However, you can decrease this bill drastically by having 911 Attic Services replace the insulation in your attic and crawlspace.
You may not want to pay for new attic insulation, but if you think of this as an investment, then you will see lower energy bills and money saved in the long-term.
The technicians are qualified to install both blown-in insulation and batt insulation and will remove blown in attic insulation, as well as batt, to replace it with whichever type is best for you attic space.
We are comfortable handling fiberglass attic insulation, but technicians will use natural fibers if you prefer. The same goes for crawlspace insulation. Experts will inspect the crawlspace and determine what type of insulation is best suited for the area.
By insulating your attic and crawlspace, you will stop hot and cold weather from influencing the internal temperature of your property, and may help reduce your energy bills by at least 25 percent. So, call us today and let us get started on the insulation install you need in Spring Valley!
Proudly servicing San Diego, Alpine, Bonita, Bonsall, Borrego Springs, Bostonia, Boulevard, Camp Pendleton, Campo, Carlsbad, Casa de Or-Mount Helix, Chula Vista, Coronado, Crest, Del Mar, Descanso, El Cajon, Encinitas, Escondido, Fairbanks Ranch, Fallbrook, Granite Hills, Harbison Canyon, Hidden Meadows, Imperial Beach, Jacumba, Jamul, Julian, La Mesa, La Presa, Lake San Marcos, Lakeside, Lemon Grove, Mount Laguna, National City, Oceanside,  Pine Valley, Poway, Rainbow, Rancho San Diego, Rancho Santa Fe, Romona, San Marcos, Santee, Solana Beach, Spring Valley, Tecate, Valley Center, Vista, Winter Gardens and surrounding cities.